EXCLUSIVE: How Celina Jade Grew Her Acting Career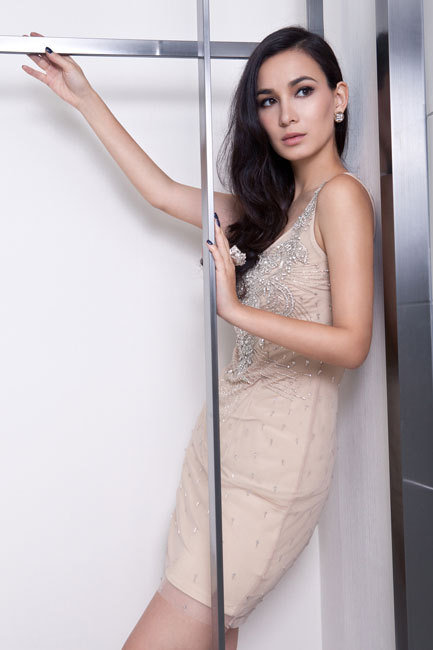 Meici.com
From Asia to Canada to the United States Celina Jade has certainly made a name for herself. Celina gives us an exclusive interview on what her summer in Hong Kong was like, how her music has shaped and is continuing to shape her, and what is in the works for The CW's Arrow and her character, Shado.
You just spent the summer in Hong Kong working on Good Morning Hong Kong. Tell us a little bit about that.
I went back to HK during the hiatus and was cast to play the leading lady in a rock & roll original musical Good Morning HK. It was really fun. I went from fight, fight, fight to sing, sing, sing. I don't think I'd ever sung so much in my life.
It has been almost a year since the independent release of your first self-written album. In retrospect, how do you feel about the release and the songs on the album?
I'm glad I took the leap to release my album independently. I was sitting on it for a while. It was difficult finding a label to represent me who was willing to work hand-in-hand with my managers, who I have no interest in leaving, because labels now-a-days want to own you (sadly it's so hard to make money with music now). Despite this, I decided it wasn't going to stop me from doing what I love. I have since placed my songs in TV/film projects I'm involved in, and I'm content with that.
How does it feel to be filming the 2nd season of Arrow? Do you feel a deeper connection now with Shado?  
I do actually. A lot has happened to Shado since she arrived at the island… especially with Yao Fei's death, there's a real reality check there. I think the gravity of the situation has forced her to realize that every moment counts because it could be her last. That in turn affects every decision she makes, whether it's a decision of survival or a decision of love. I do think that I have Shado's spirit within me.
Arrow is based on a comic book. Did you read the comics before auditioning?
I confess I didn't read the Green Arrow comics before coming to play Shado. The comic books are not as easily accessible in Hong Kong as they are in the States. I do enjoy superhero fiction though. I think there's a part of us that fantasizes about having some sort of super power. If I could have one, it would definitely be teleportation!
What do you think has made Arrow so successful?
I think the writing, directing, the cast, the fights and the fans make the show successful. Everyone wants to see a regular person find the hero within him or her to do justice for humanity. What's that Mariah Carey song? – 'Hero'. J I wonder if Shado will ever burst out into that song to Oliver. Haha JK.
Can you give us any sneak peeks of what to expect from this season on Arrow?
I can give you a sneak peek into the Island! After the hiatus, 5 months passed, and we see that Oliver and Shado's relationship has developed. But this relationship's effects on the team are questioned as a threat arrives… Pirates. 
Photo Courtesy of www.meici.com