Celine Dion Recovering After Vocal Trouble, Bogus Death Rumors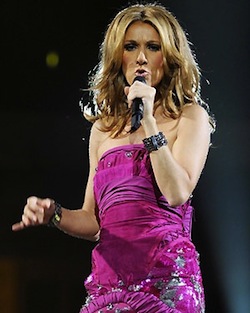 Don't worry about Celine Dion or her incredible voice — like the song says, they'll both go on and on! After the singer was forced to cancel several performances of her Las Vegas show, rumors started circulating that she had died. Thankfully, the stories were totally bogus, but Dion wasn't feeling very well. In February she came down with a virus that caused inflammation of her vocal cords and prevented her from singing. The doctor's order: Eight weeks of rest.
Today Dion announced that she got good news during a check up at UCLA Medical Clinic last week, and she'll be returning to the stage at Caesar's Palace on June 9. In the meantime, she'll start work on her upcoming albums in French and English. "During this recovery period, so many fans, many of whom were inconvenienced by the cancelled shows, have posted kind words of encouragement on my website," said Dion. "I'm so grateful for their thoughts and their support…more than they'll ever know."
Source: E!