Chad Everett, 'Medical Center' Star, Dies at 75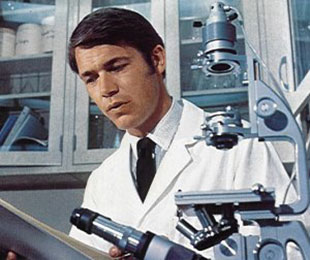 The TV world lost a longtime veteran Tuesday when Medical Center star Chad Everett lost his battle to cancer at the age 75. 
Everett played Dr. Joe Gannon, an extremely young surgeon and one of two leads on the '70s medical drama, one of the first series to start the tradition of chronicling the lives of a group of surgeons. He also went on to enjoy roles in Mulholland Drive, Gus Van Sant's Psycho, and series like Melrose Place, The Love Boat, Murder She Wrote, and most recently, Castle. 
He was born in South Bend, Indiana as Raymon Lee Cramton, but grew tired of correcting folks who put a D on the end of his first name and a P in the middle of his last name. Everett married his wife, Shelby Grant, in 1966 and they remained together until she passed away in June of 2011. He is survived by his two daughters and six grandchildren. 
He will be missed. 
More: