Channing Tatum, Kristen Stewart & Jessica Biel Hit Strip Clubs (For Research!)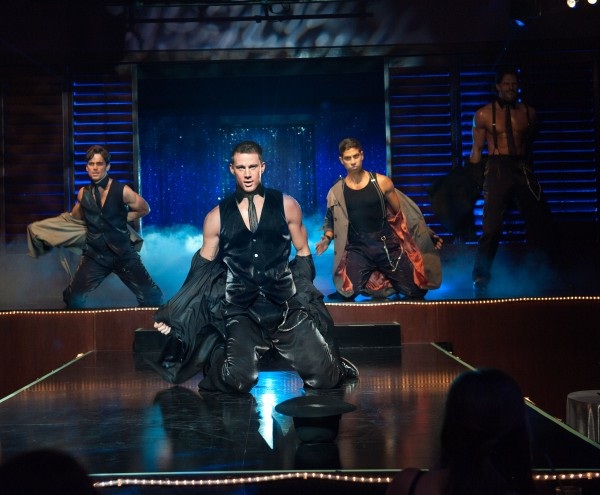 The goal of any great actor is to make each and every role they go into look authentic — to strip away all parts of their own personality and create a new identity for their character. And it seems some stars are willing to take this more literally than others…at least the stripping part. Matthew McConaughey recently revealed to People magazine that he and and his Magic Mike costar Channing Tatum decided to delve into male strip clubs (for work, of course) to help bring them into the stripper mindset.
"[We] met early on and went by one male review strip club in New Orleans," McConaughey recalled. "I was there for about an hour. That was enough." Tatum, on the other hand, already had quite a few years of experience under his belt given that he was actually a male dancer before becoming an actor. Sometimes art really does imitate life. Sexy, sexy art.
But these Hollywood hotties aren't the only ones who have gotten down and dirty in the name of research. Kristen Stewart once visited a strip club in the middle of the afternoon with her Welcome to the Rileys director and costume designer to help prepare her to play a runaway teen stripper. She even ended up getting a job offer out of the whole ordeal! The same thing happened to Anne Heche when she visited a strip club in preparation for her audition for Al Pacino's Carlito's Way.
Jessica Biel also had to take some stripping lessons for her role as a sexy dancer in Powder Blue while Jessica Alba went to strip clubs as a part of her research for her character in Sin City. Lindsay Lohan took pole-dancing lessons to prepare for her role as a stripper in I Know Who Killed Me, along with erotic yoga, but moviegoers who saw the clunker probably wished she hadn't. Ah, the things some people have to do in the name of work.
More:
'Magic Mike' Trailer: Channing Tatum Falls in Love in a Shirtless Place — VIDEO
Channing Tatum Stripping in 'Magic Mike': Sexy or Hilarious? — PICS
'Magic Mike' Adds Yet Another Cast Member
[People]