Channing Tatum Should Be on Every Magazine Cover, Ever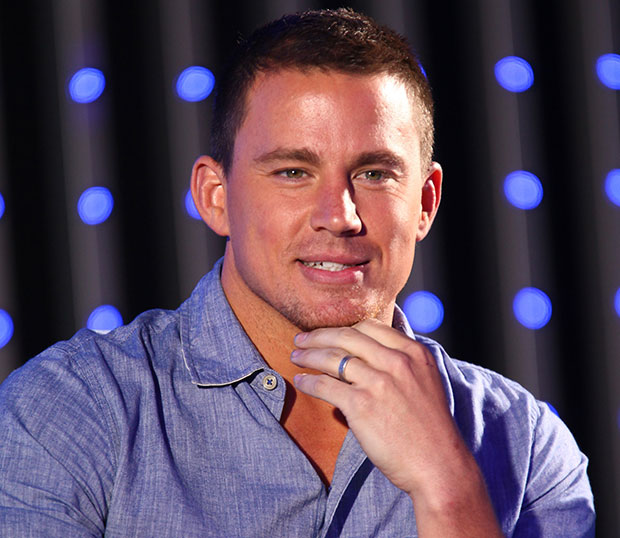 Channing Tatum had a hell of a 2012, didn't he? He's every straight girl (and gay man)'s dream date, he's best friends with Joseph Gordon-Levitt, and he's been in a good chunk of the movies that came out this year. Oh, he's also married to the equally-as-attractive Jenna Dewan. And did we mention that on top of being a charming, dramatic actor, he also has a flair for comedy, can dance like the rent is due tomorrow, AND seems like a generally nice dude? He's like the gymrat guy you find out is secretly amazing and not-at-all a stereotype of the form. Sometimes, life isn't fair.
But when you're packing this serious of a game, it's no surprise that the dude was named the cover boy for not one but two magazines touting his overall greatness: Tatum was named both GQ's Man of the Year and People's Sexiest Man Alive. Our first thought wasn't "oh wow, that's impressive" but rather "why stop there?" Tatum is such a versatile fellow, we bet there are tons of magazines he could play cover model for—so why not lend him a helping hand and pick out a few top-tier* prospects for him, right? And while we could've gone the obvious route (hello, Playgirl!), we figured since Tatum is such a creative, surprising, and versatile guy himself, he deserves equally-as-interesting options.
*Oh, and by top-tier, we mean completely made up.
1.) Ab Enthusiast: I'm sorry, have you seen the man's body? No brainer.
2.) Hardwood Quarterly: Get your mind out of the gutter! He was a woodworker-by-day in Magic Mike.
3.) Undercovers Weekly: He pulled off that undercover cop thing real nice in 21 Jump Street!
4.) Dancer's Forum: How many times can we talk about this man's moves? All the times? Oh, OK, great.
5.) Understanding Amnesia: He made a vow (arguably, he took the biggest Vow), and he's sticking to it. Til death do they part.
6.) Secret Lovers Monthly: As Winona Ryder's dude on the side in The Dilemma, we bet Mr. Tatum picked up a trick or two of the trade.
Can you imagine any other magazines Channing Tatum should grace? Tell us about 'em in the comments!
[Photo Credit: WENN]
Follow Alicia on Twitter @alicialutes
More:
Channing Tatum Officially Named the Sexiest Man Alive
'Side Effects' May Include Infidelity, Murder, and Channing Tatum — TRAILER
How to Be a Sexiest Man Alive: Channing Tatum Did It, Can You Do It Too?

'Twilight Saga: Breaking Dawn — Part 2' Star Kristen Stewart on 'Twilight' Finale: I'm 'Desperate' For a Job Now (VIDEO)
(Celebuzz)