Charles Durning, Veteran Character Actor, Dead at 89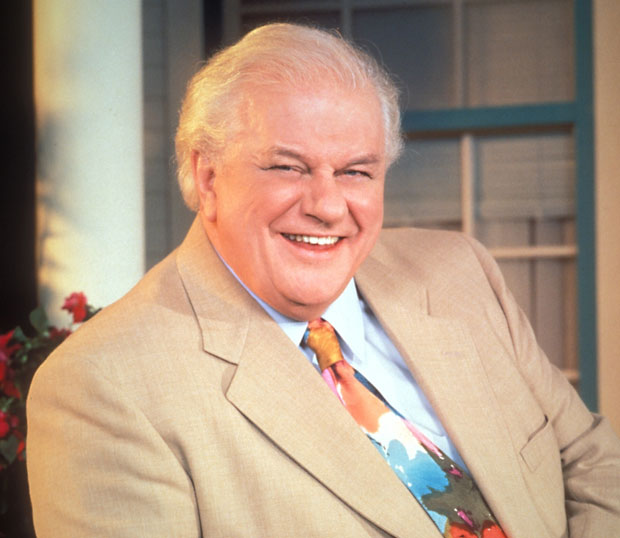 Standing at the apex of Hollywood's community of revered character actors has long been Charles Durning, a veteran of screens large and small with a knack for delivering everything from sweet-natured good guys to grisly criminals. On Monday, Durning passed away at the age of 89 from natural causes, as reported by the Associated Press.
Durning, a steady performer since the early 1960s, made a name for himself in the realms of film, television, and stage, when he began to display his penchants for powerful drama and zany comedy alike. After earning due familiarity, Durning broke out in the mid '70s with roles in timeless pictures like The Sting and Dog Day Afternoon, playing lawmen in both. And though he might well have found himself typecast, again being cast as a police officer in the TV series The Cop and the Kid, Durning's versatility kept the rest of his career healthily varied.
Shifting to a more family-oriented audience in 1979, Durning took on the comically villainous role in The Muppet Movie, in which he portrayed restaurant proprietor Doc Hopper, bent on turning Kermit the Frog into a delicacy. He revived his flair for the comedic three years later in the classic Tootsie, playing a naïve fellow smitten with the cross-dressing star Dustin Hoffman.
Durning would maintain a steady career for the rest of his life, taking roles in films like Dick Tracy, I.Q., and Spy Hard, and becoming a Coen Brothers recurrer with The Hudsucker Proxy and O Brother, Where Art Thou?. Durning also enjoyed a starring role in the television comedy Evening Shade, and a recurring part in the hit sitcom Everyboyd Loves Raymond.
The actor was married twice, to Carole Durning (from '59 to '72) and Mary An Amelio (from '73 to '10). He is survived by his three children, Michele, Douglas, and Jeanine.
[Photo Credit: Wenn]
More:
Prince William Airlifts Sick Baby to Safety
The Rolling Stones' Ronnie Wood Is Married
Claire Danes and Hugh Dancy Have Baby Boy

20 Hot (and Horrifying) Movie Sex Scenes