Charlie Sheen's Life After 'Two and a Half Men': Why America's Baddest Boy is Still Winning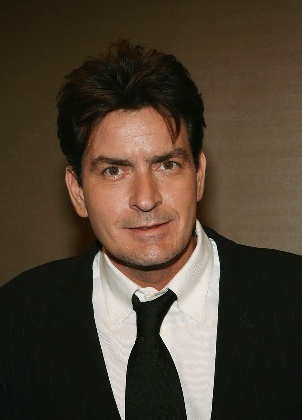 The Charlie Sheen of 2011 was a very specific entity—an embodiment of hedonistic, unpredictable and destructive behavior unlike that which Hollywood had seem in quite some time. The Charlie Sheen of 2012 is a separate being altogether. At some point in the fall of '11, following his expulsion from the incredibly popular Two and a Half Men, Sheen abandoned his oddball persona for a more down-to-Earth and stable mentality. Although Sheen's career is still fruitful, the death of his "loose cannon" character has definitely kept him further from headlines attention than he was last year. This shift in persona, and in public interest, begs the question: is Charlie Sheen still Winning?
Sheen has some good things on the horizon for '12. Leaving a wildly popular sitcom like
Two and a Half Men
 so abruptly seemed like a dangerous path—it has certainly not boded well for the show. But Sheen seems to have a bright television future in store with his upcoming FX series, 
Anger Management
 (based on the 
2004 Adam Sandler/Jack Nicholson comedy film
).
Sheen's career on the small screen is not limited to 
Anger Management
. Although his "settled down" image is widespread, connotations with the actor are not so far gone to render him incapable of making some money off of his old oddball character. A new advertisement for the FIAT 500 Abarth features Sheen embodying his old character, the free-living "bad boy" who exemplifies the desired personality of the car.
Further still is his old character being utilized in the commercial world. DirecTV employed Sheen for a recent commercial, depicting him in free-living, mentally unstable form as a frequent patron of Turkish bathhouses and a delusional figure who likes to reenact scenes from his 1986 movie
Platoon
 (much to his company's dismay). Although they might still retain some relevance, it's curious how much longer the public will accept commercials like this. Once Sheen is years past his old lifestyle, will these sorts of jokes still work in the sale of cars and television packages? Will Sheen still be able to bank on his wilder days to make a few dollars?
If Sheen is intent on reinventing his life and image, commercials like these might be a bit of a road block. In order to truly reign victorious in his production of a clean lifestyle, he might need to separate himself from the old Sheen completely, ads and all.
And these commercials aside, he seems to be doing just that. Sheen's personal life has also taken quite a turn. Last the public heard, Sheen's relationship with his ex-wife 
Denise Richards
 was highly erratic and volatile. But thanks to this new era of Sheen, he and Richards are apparently enjoying a rejuvenated friendship, both playing a part in the rearing of their daughters Sam and Lola. 
Daily Mail
 released photos of Sheen and Richards attending seven year-old Sam's soccer game. If this incident is any indication of the Sheen we'll come to know, the man might be completely relinquishing himself of the drug- and alcohol-induced playboy identity and assimilating into the role of family man.
2011 was an eventful, trying year for the actor. But somewhere around last fall, Sheen seemed to develop a new attitude. Some say that criticisms from comedians on
Sheen's Comedy Central Roast
really got through. Some credit an eventual appreciation of his time on
Two and a Half Men
 and his friendship with the cast and crew, and some praise Sheen's family, father
Martin Sheen
especially, for pulling him out of his funk. It's hard to say what it was exactly that led Sheen to his shift in identity, but whatever it was, it's something for which he, his loved ones, and his fans should all be thankful.
This coming year has a great deal of new prospects for Sheen: television, film, and a flourishing personal life. Sure, the new Sheen might not be as fertile grounds for tabloid headlines or as rich a source of bizarre catchphrases, but that's nothing compared to the creation of good movies and interesting television, and, most of all, the love of a family. All in all, 2012 looks to be an improvement on Sheen's 2011.