Charlize Theron and Michael Fassbender Get Their 'Fifty Shades of Grey' On — PICS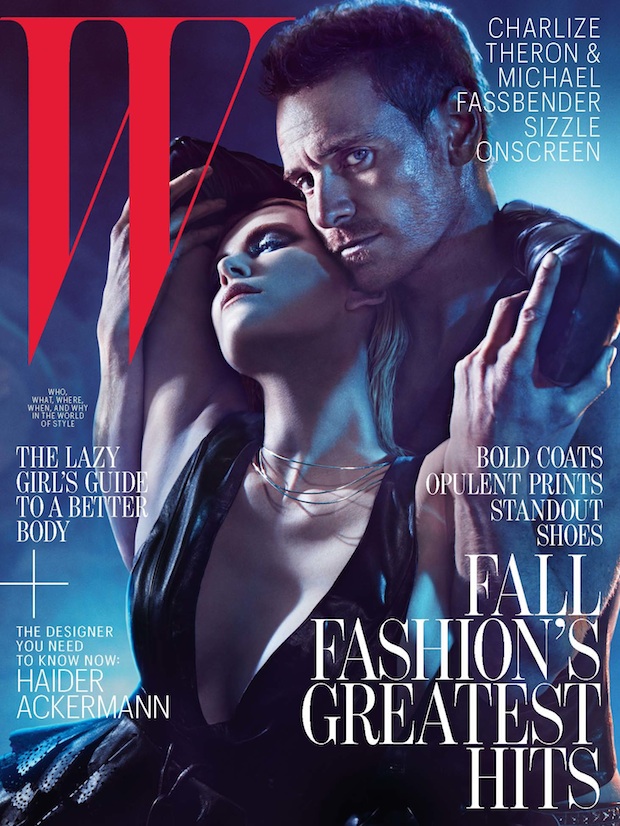 What do Charlize Theron and Michael Fassbender have in common? Well, aside from both starring in Prometheus and being two insanely talented actors, they're also two of the most gorgeous specimens on the face of the Earth. (Go ahead, I dare you to argue). Theron has proven to us that she can be completely bald and still look amazing. And Fassbender, well his assets have quite the stand out reputation. Put these two together and it's a surefire recipe for hotness, which is exactly what W magazine did in their upcoming August issue.
Bound up in leather and dungeon-style attire, the pair showcase their undeniable sex appeal in a very Fifty Shades of Grey fashion. Between Theron's smoldering looks and Fassbender's bulging, uh, extremities, they're just one shot away from winding up in Christian's Red Room of Pain. What's all the more impressive is that they're able to pull this steamy look off while still being almost fully clothed. Almost. 
Now I'm sure there's some actual text to go along with these images, but why anyone would want to read words when they can look at this is beyond me. So without further ado, feast your eyes on the best thing you'll look at all week (or year or in your lifetime):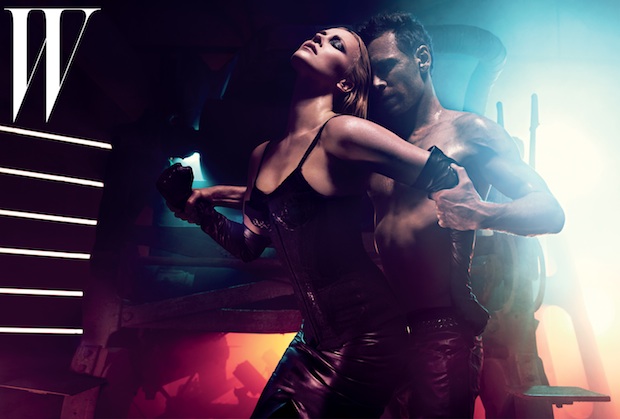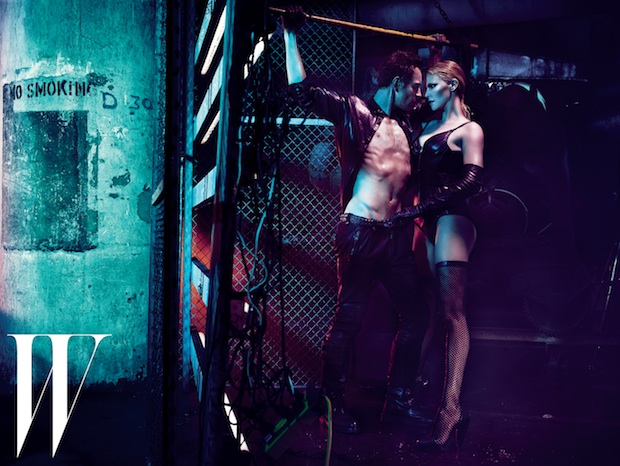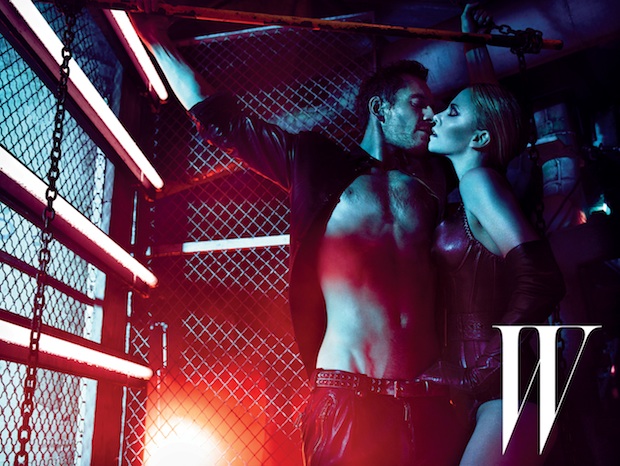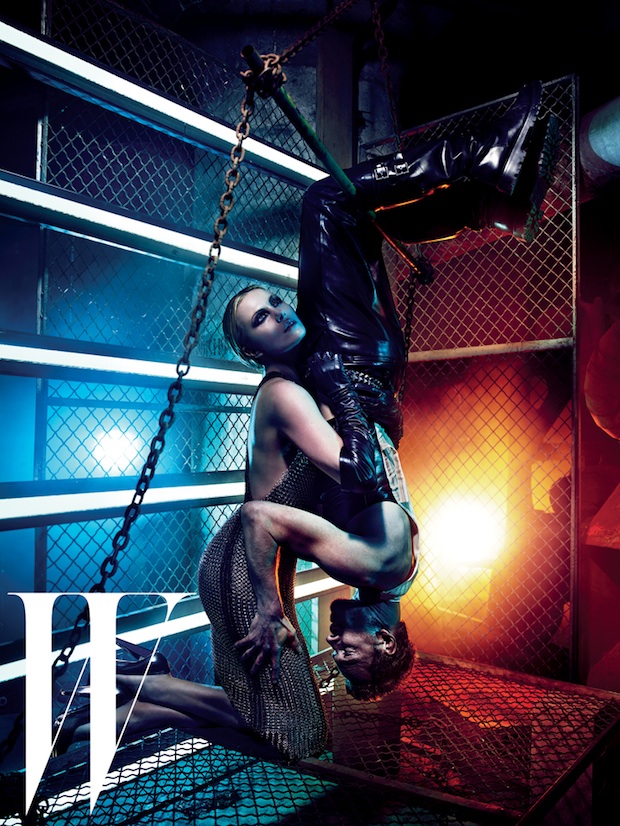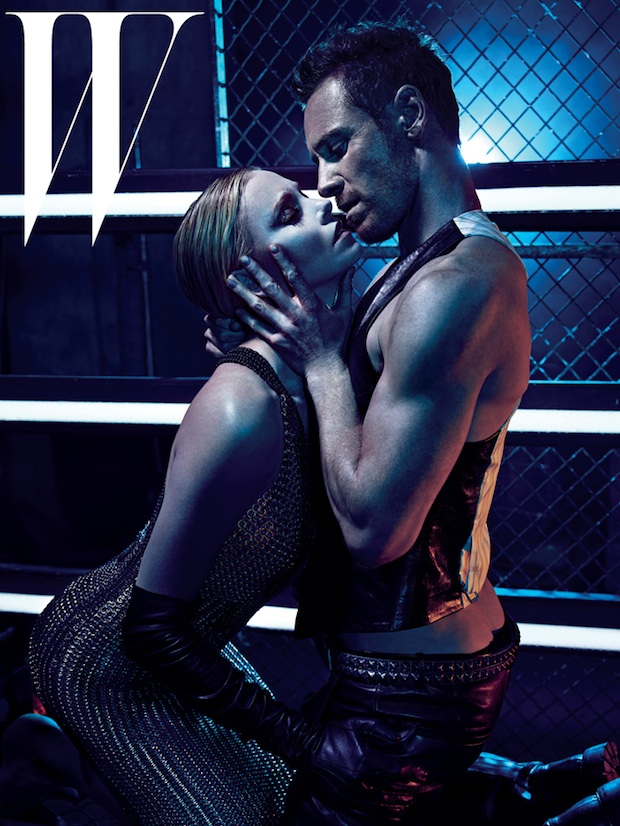 Follow Kelly on Twitter @KellyBean0415
[Photo credit: Mario Sorrenti/W Magazine]
More:
Charlize Theron Shows Off Bald Head Sans Hat. Yep, Still Gorgeous — PIC
Michael Fassbender's 'Manhood' Receives A-List Praise
Michael Fassbender as James Bond: The Trailer!