Tip From Supermodel Molly Sims On Taking Selfies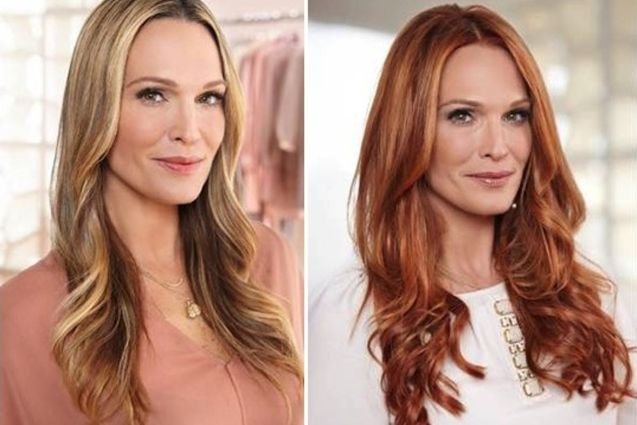 Francis Tulk-Hart for Nexxus
Molly Sims is just your typical drop dead gorgeous, impossibly stylish swimsuit model, actress, designer and, now, redhead. She debuted her Amy Adams-inspired hair color which she credits to the Nexxus Color Assure hair product line. But Molly has a lot more changes going on in her life other than a completely new look.
Check out our video interview with Sims where she debuts her new look, updates us as to what she's been up to, and even tells us how to take a killer selfie (tip: hold the camera up high):
Sims recently married film producer Scott Stuber (who was the executive producer of The Internship, so clearly he's super cool) and had a baby boy, Brooks Alan, who she calls "Brooksie." She constantly posts pictures of Brooksie, who is possibly the cutest little boy ever, but what else would you expect – his mom is a supermodel.
Sims also runs a full-fledged lifestyle blog, mollysims.com, which is pretty amazing. In the blog, she talks about her "secrets to being healthy, happy and hot." And she really is the epitome of all three of those. Dishing on secrets to being a fabulous homemaker and always looking your absolute best, the blog is my latest obsession.
Sims is also working on launching a maternity and baby line later this year or early next year. Can't wait to see her beachy, bohemian style shine through her designs. She is one of the few who has remained a timeless beauty and style icon throughout the years, right up there with the likes of Cindy Crawford and Brooke Shields. We've missed her while she took a little time off to start her family. Whether it's designing, changing her hair color, or swimsuit modeling, we can't wait to see what Sims does next.