'Chicago' Producer Martin Richards, Dead at 80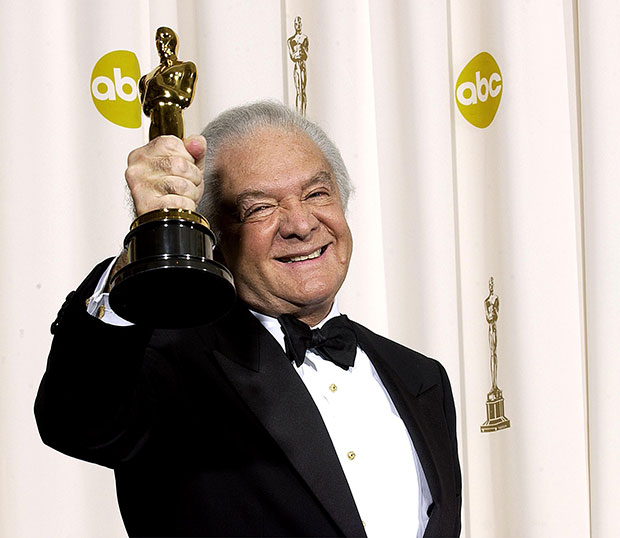 Martin Richards, famed producer of stage and screen, has passed away yesterday in his New York home after a battle with cancer at the age of 80. Marty—as he was more commonly known—was most widely-known as a producer and backer of the 2003 Oscar winner for best picture, Chicago.
Richards was something of an old school producer-type. Tenacious as can be when it came to projects he loved, he began his quest to convert Chicago into a film shortly after the Broadway version premiered on stage in 1975—though it wasn't put into production until 2001. And when it came to lifestyle? Richards was also no slouch, frequently hosting extravagant parties at his and his wife's apartment in Manhattan, as well as their mansion on Southampton's Gin Lane. Regular guests included stars like Michael Douglas and Catherine Zeta-Jones.
Some of Richards' credits include The Norman Conquests, Sweeney Todd, La Cage aux Folles (in its original and 2005 revival forms), and The Will Rogers Follies. His other movie production credits include The Shining, The Boys from Brazil, and Fort Apache, The Bronx.
All in all, his stage productions received 36 Tony Awards, the Pulitzer Prize, seven Outer Critic Circle Awards and two New York Drama Critics Awards.
In honor of losing such a legend, Broadway is said to be dimming its lights tonight.
[Photo Credit: Robert Mora/Getty Images]
Follow Alicia on Twitter @alicialutes
More:
Larry Hagman, 'Dallas' Star, Dies at 81
Ouch! Gabriel Aubry's Injuries from Halle Berry's Fiance Look Rough — EXPLICIT
Crackcidents, Toddlers, and Terrorists: The Superlative Moments from 2012

Jennifer Lawrence Bikinis in Hawaii: Her 15 Sexiest Pics

Beaten, Bloody Gabriel Aubrey After Fight With Halle Berry's Fiance: Shocking PICS