Chloë Grace Moretz Is About To Take Over The World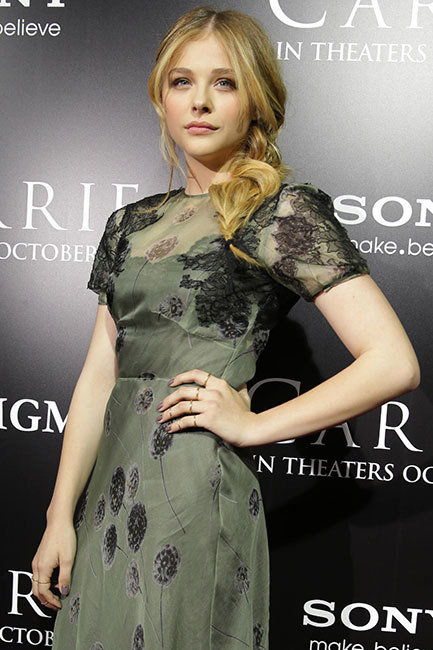 Eric Charbonneau/Invision
Chloë Grace Moretz is just now starting to blow up, but she's been on the scene for quite some time. Moviegoers may have forgotten this, but at the tender age of 14 she scored a lead role in Martin Scorsese's Oscar-winning flick Hugo. Moretz delivered a stellar performance as the precocious young Isabelle, and went on to garner attention for roles in Kick-Ass, Hick, and more recently the Carrie remake. She's got more major roles in the works so we think it's officially time to announce that the Chloé Grace Moretz takeover is in full effect.
Moretz recently covered W Magazine, which is no small feat for a teenage girl. But it also wasn't entirely surprising, as she's become a favorite among the fashionistas. Her young and vibrant style is a big hit on the red carpet, and we can expect to see her gracing many a magazine cover in the future.
Upcoming films from the Georgia native include Laggies with Keira Knightley, Dark Places with Charlize Theron, and The Equalizer with Denzel Washington (which should be especially awesome, seeing as how Training Day director Antoine Fuqua is making it). Surely, Moretz will learn plenty from these veterans of film, but we also know that she can hold her own. Get ready, world. CGM is the best of the next big things in Hollywood.