Chris Brown Enters Rehab for Anger Management — A Good Sign or Just a Ploy?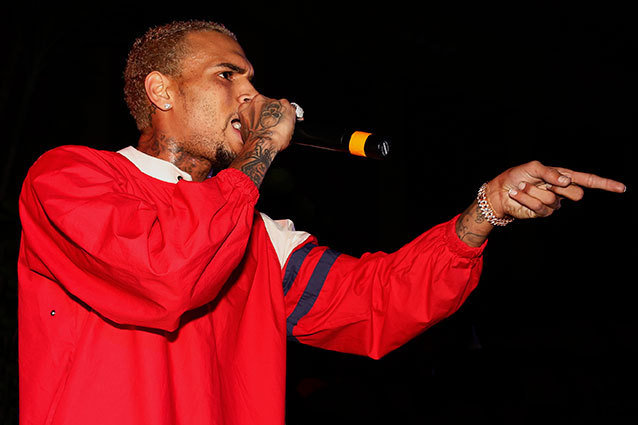 Tom Briglia/FilmMagic
We're hesitant to believe that Chris Brown, the man who has gone on record with such a brazen dearth of remorse for having savagely beaten his ex-girlfriend Rihanna, has truly reformed, or shows any signs of doing so. This past weekend, Brown was arrested for assaulting two men who attempted to take a photo with the music artist, tossing homophobic slurs at the pair all the while. After being released from jail on Tuesday following a reduced charge from felony-grade to misdemeanor-grade assault, Brown has opted to announce his entry into anger management rehab, as reported by People.
The reports include a statement from Brown's rep, which says, "Chris Brown has elected to enter a rehab facility. His goal is to gain focus and insight into his past and recent behavior, enabling him to continue the pursuit of his life and his career from a healthier vantage point." Some might identify this as a direct contrast to Brown's past claims that he has moved on from his days of violence, or his attorney's affirmation that the singer committed "no crime" in this most recent incident.
But if Brown is truly looking to change, accepting after some unforeseen epiphany that he does have psychological maladies that require rehabilitation, then we must encourage that. As reluctant as we may be to forgive him, we should at least be eager to see this sort of behavior barred from happening again. But we're inclined, at least in part, to think the worst of this movie: maybe he's just trying to avoid jail time, a la Lindsay Lohan. Maybe he's trying to bolster his image. Maybe he's trying to build up an arsenal against future attacks on his proclivity for violence.
Hey, as long as it keeps him away from the rest of the world for a while.