Chris Brown Crashes Car — Grammys Weekend Curse?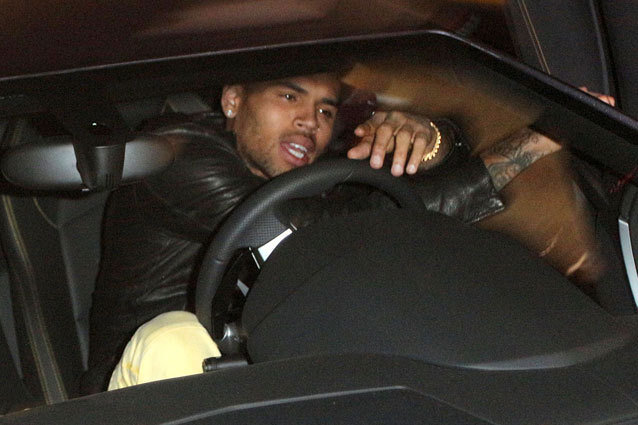 The weekend of the Grammy Awards does not seem to hold the best luck for Chris Brown. Four years ago, the singer and Rihanna took the fateful car ride that led to her assault, and this weekend, the star totaled his Porsche in what he calls a paparazzi-related accident. In case you were wondering, he's safe.
"Chris Brown was in a car accident this afternoon after being ruthlessly pursued by paparazzi. He was in his vehicle by himself headed to the Debbie Allen Dance Academy for a Symphonic Love Foundation event when two vehicles cut him off," the singer's rep told JustJared.com. Excellent choice of adjectives, publicist!
RELATED: Five Ways to Get Rid of Chris Brown Forever
The rep added, "The occupants jumped out, with cameras, and aggressively approached his vehicle. In an effort to remove himself from the situation, he began to back down an alley at which point his was cut off by two additional vehicles. Chris' vehicle was totaled due to this aggressive pursuit by the paparazzi. He is okay."
Nice try, publicist. Rihanna might've forgotten how horrible of a human Brown comes across as, but one paparazzi run-in won't erase the memory from the public consciousness.
Follow Jean on Twitter @hijean
---
From Our Partners:

Celebrity Swimsuits Ever (Celebuzz)

Stars: Where Are They Now? (Celebuzz)