Chris Brown Dresses as Terrorist for Halloween. Yep.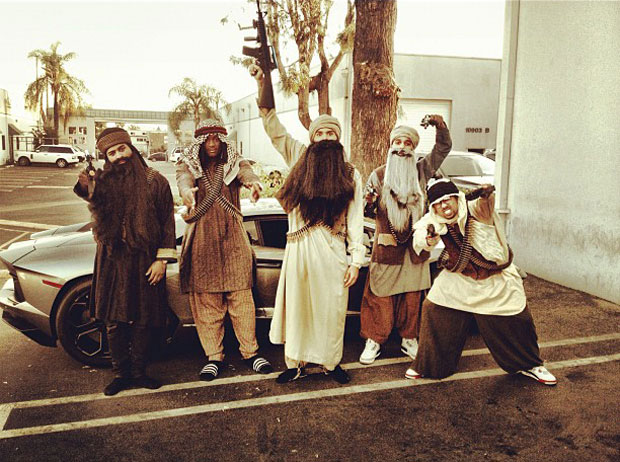 Forget ghosts and goblins. This Halloween, we found ourselves terrified not only by Katy Perry's pleasantly surprising choice to dress as Daria's Jane, but also by one celebrity's terrible taste. But, like an ax murderer behind the door you just walked through, perhaps we should have seen it coming. After all, we are talking about Chris Brown. (We heard a rumor spooky music follows him everywhere now.)
Yes, the much-hated singer with a disturbingly fervent fanbase opted to continue to reverse his short-lived post-2009 contrition tour by dressing up for Halloween as… a terrorist. Because why just remind people of your violent past when you can remind people of your violent past while dressed as a stereotyped representation of a region and religion? Oh, what a
fun and prejudiced time for him
!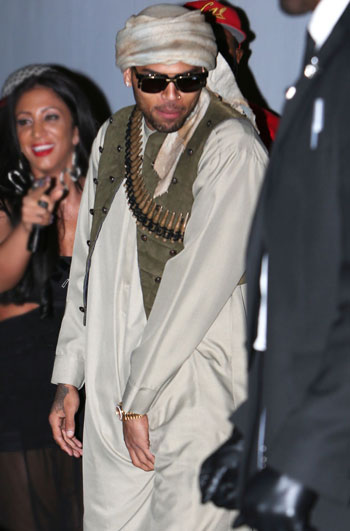 Of course, Brown's hardly the first celebrity to leave tongues wagging over his costume choice. In 2005, the royally misguided Prince Harry took heat for attending a costume party wearing a Swastika armband. And he continued to fan the flames after releasing an apology that many felt wasn't empathetic enough: "I am very sorry if I caused any offense or embarrassment to anyone. It was a poor choice of costume, and I apologize." We much preferred when he dressed in his birthday suit.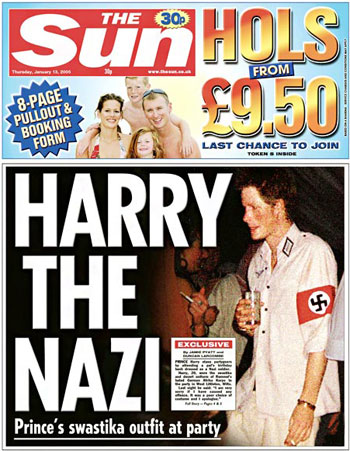 And just one year later — one month after Steve Irwin passed away following a lethal stingray bite — Politically Incorrect host Bill Maher lived up to his show's name when he attended several Halloween parties dressed as the crocodile hunter. (See the picture here.) Insensitive, yes, but not quite ballsy — after all, South Park did it days before Maher in "Hell on Earth 2006." (At least Simpsons didn't.)
Offended by Brown's costume? Is the sky blue, and the song "Forever" forever ruined?