Chris Brown Campaigns for Forgiveness: 'It Was a Learning Step for Me'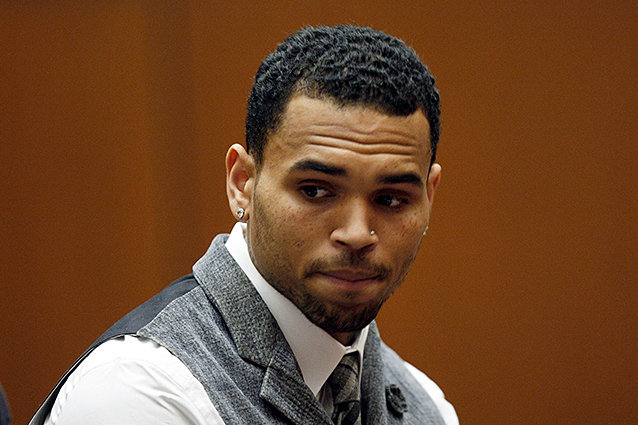 While Rihanna can forgive Chris Brown for the fact that he assaulted her back in February 2009, many people who were once fans of the controversial 23-year-old singer find it quite hard to get over the hateful things he did. But as time continues on, Brown seems to be trying to get the world to clear his name. On Tuesday, the singer stopped by Ryan Seacrest's KIIS FM radio show, where he had a long chat about what he claims to have learned since his episode of abuse and how he's supposedly trying to be a changed man.
"I could [blame it] on my age, but that would just be making an excuse," Brown said. "I think that at age 18, 19, I was capable of writing and producing songs, so I'm also capable of making the right choices."
While Brown said it wasn't a youth issue, he did admit that he was "arrogant and definitely hotheaded" back then. "Everybody has a temper, but for me, it was not knowing how to control it when I thought I had the world in my hands," he said.
RELATED: Rihanna's Tour Bus Has Weed On It
But we have yet to see any evidence that Brown has learned how to control his anger. He has allegedly gotten into physical fights with both Frank Ocean and Drake since the February 2009 incident. Brown has also spent a lot of time on Twitter venting about his anger. During his interview with Seacrest, Brown claimed that these "trials and tribulations" have helped him to learn right from wrong. "You can lose it all," he said. "And I'm not just saying fame or stardom, because that's not what it's about," he explained. "I'm talking about dignity, integrity. You know, you lose yourself in a way… It was a learning step for me… I learned from certain mistakes, and I'm getting better as the days come."
"People are entitled to their opinions [about me]. I can't go around blaming [others]," Brown said. "It's all about my responsibility and me growing up as a man. So I think now that I'm becoming older and trying to mature in the life under the public eye at all times, I have to focus on doing the right thing and being more of a humble individual."
While these pleas for forgiveness may not work on the masses, there's no getting around the fact that Rihanna has allowed Brown back in her life. "I just tried my best to be the best man I could be over the years, and just show her how remorseful and sorry I was for the incident," Brown said of Rihanna's forgiveness. "That time was probably the worst part of my life… She's a wonderful person, and I'm eternally grateful and thankful."
Follow Lindsey on Twitter @LDiMat.
[Photo Credit: AP Photo]
---
You Might Also Like:


15 Oscar-Winning Nude Scenes


10 Insane 'Star Wars' Moments You Didn't Notice