Chris Evans Is Only Proud of Three of His Movies. But Which Ones?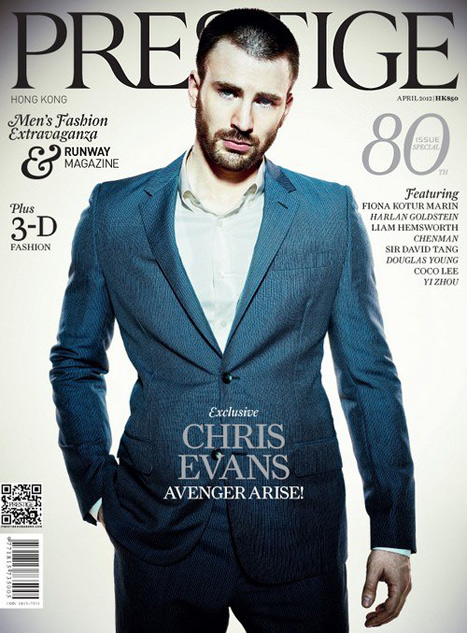 Chris Evans has played everything from the hunky next door neighbor (What's Your Number ?, The Nanny Diaries) to a hunky superhero (Captain America, the Fantastic Four franchise.) But despite that extensive acting range, the 30-year-old star is hardly proud of every movie project he's undertaken. In fact, in the April issue of Hong Kong's Prestige magazine, Evans confesses that out of the 20 movies he's been in, he's only proud of three.
"At this point I've made a lot of films," Evans told the magazine, "I've made about 20 movies and I'm probably proud of three."
But the question still remains: what are the three films that he's actually proud of? Since Evan doesn't come right out and name the films he's referring to, we've decided to weigh in on the cinematic gems that are most likely the nearest and dearest to his heart.
Captain America: The First Avenger
Obviously, you don't bite the hand that feeds you and this film has offered Evans a significant pay grade thanks to its massive success in 2011. And given that he's gearing up to play that role yet again this May in the hotly anticipated The Avengers, it's safe to assume that he's definitely proud to be an American (that's Captain, to you). Even Evans acknowledged the impact Captain American had on his career in the interview. "I had already made quite a few stinkers," Evans told Prestige, adding, "I couldn't afford to make another one, let alone another one on that scale. If you make one that big and it fails, your days are numbered."
A juicy role is nothing without a good plot to back it up, and this film is filled with just the right amount of action and suspense to have meant something special to Evans. Plus, no one can resist a good law drama. (Why do you think Law & Order has been around for so long?)
All boys want to be an astronaut when they grow up and its doubtful Evans is the exception to the rule. Especially when you're an astronaut attempting to save the world.
Which movies do think Chris Evans is most proud of? Not Another Teen Movie is not a valid response.
More:
'Captain America 2' Official, Arriving in 2014
Final 'Avengers' Trailer: Can You Say Epic?
Exclusive Interview: Anna Faris and Chris Evans
[Prestige]