Chris Harrison and Pattie Mallette, Justin Bieber's Mom, Go On a Date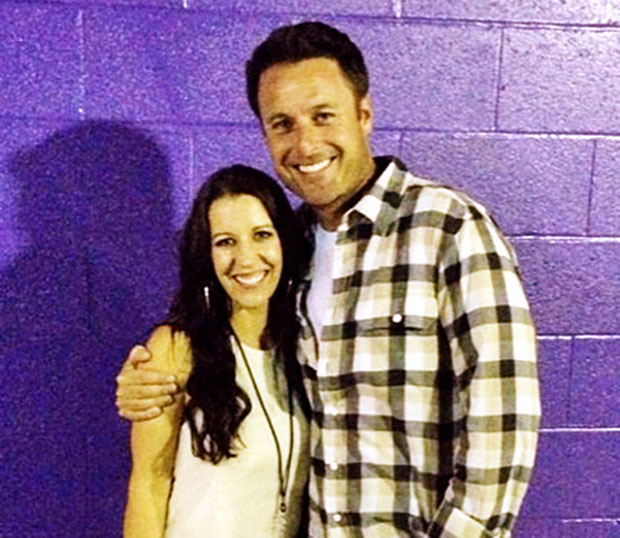 Bachelor host Chris Harrison and Justin Bieber's mom Pattie Mallette went on a date … arranged by Ryan Seacrest … to a Justin Bieber concert. Yep, this is a thing that happened. Aren't you so glad Twitter exists so we can relive this momentous occasion?
Here's the play-by-play, courtesy of Twitter.
Chris tweets at 11:45 PM: "Huge thanks to @justinbieber @pattiemallette for an incredible night. Huge cool dad pts! Great show!"
Pattie tweets back at 11:53 PM: "Had a great night w @chrisbharrison! Thanks @ryanseacrest for setting it up."
Seacrest adds his two cents at 6:49 AM: "Does he get a rose?"
Seacrest, always with the wit!
Unfortunately, a source close to Mallette told Us Weekly, "It was just a fun, friendly night," and that "no real sparks" flew. "They had a blast … She's known Chris before and they are acquaintances. No real romance though."
Seeing as there was "no real romance" on the "date," here our ideas for what else could have happened on that fateful Wednesday:
– Pattie was auditioning to be the next Bachelorette. Hey, all it would take is a couple cameos from her überfamous son for the Bachelor franchise to attract a whole new demographic.
– Chris is cozying up to Pattie in order to have Bieber appear as one of the special musical guests on The Bachelor. There's only so many times they can feature the band Train.
– Chris already said his concert excursion gives him "cool dad points," maybe he has his sights set on ALL THE BIEBER TICKETS.
– Or, Seacrest thought the two would have fun together and put them in touch. But that's boring, we prefer the other three.
Follow Abbey Stone on Twitter @abbeystone
[Photo Credit: Twitter]
More:
'Bachelor' Ben Flajnik and Courtney Robertson Split: What Happens to the Engagement Ring?
Chris Harrison: 10 Reasons He Should Be The Next 'Bachelor'
Justin Bieber Can Vomit and Sing Simultaneously — VIDEO
From Our Partners:

Kate Upton Poses Topless for Cosmopolitan's November Issue — PHOTOS
(Celebuzz)