Christina Aguilera Reveals Her Body on 'Your Body' Cover Art — PIC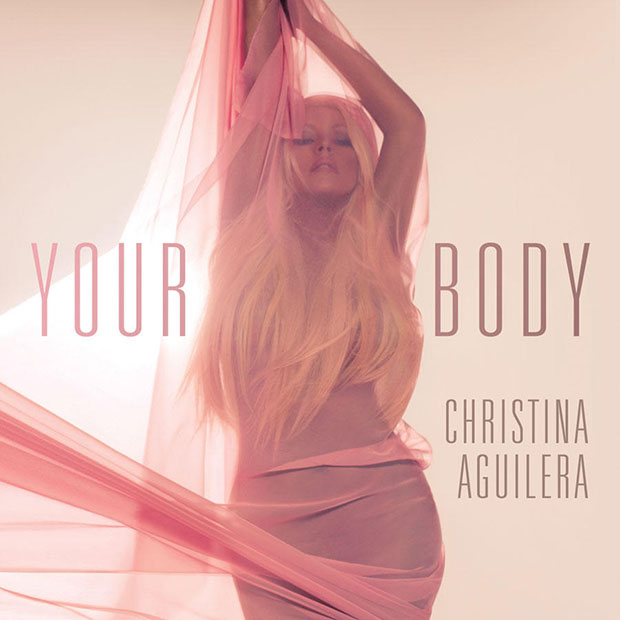 While Britney Spears was gearing up for her judging debut on The X Factor on Wednesday, longtime rival Christina Aguilera took to Twitter to release details about her upcoming album, Lotus. To the delight of her fans, Aguilera wrapped things up by revealing the cover art for her first single off the album, "Your Body." As is only logical, the art features Aguilera's curvaceous figure prominently. Swathed in sheer fabric, with some strategically placed tresses, her assets are on full display.
In her online Q&A, Aguilera assured fans that Lotus will include the heartfelt slow jams she is known for. "There are some beautiful personal ballads on this album," she said. "I wouldn't do a record without them." Keeping with the theme of her new single, Aguilera also revealed that she is inspired by "strong, take-charge women who are hard workers, individuals and who stay true to who they are."
"Your Body" will debut on Friday, and you can catch a sneak preview of the music video on Monday, September 17's episode of The Voice. The full album won't be far behind; You can expect Lotus to drop in November, Aguilera says.
Thank you so much for today! Album comes out in November. #YourBody out Friday! Love you all! XoXtina
— Christina Aguilera (@TheRealXtina) September 12, 2012Follow Abbey Stone on Twitter @abbeystone
[Photo Credit: RCA Records]
More:
'The Voice' Recap: Domo Arigato
'The Voice' Returns Tonight — Will You Be Watching? — POLL
'The Voice' Ratings Are Down, But Cee Lo and Co. Are Still First
From Our Partners:

Lindsay Lohan, Charlie Sheen Hit the Set of 'Scary Movie 5' — PHOTOS
(Celebuzz)

(Celebuzz)