The Christmas Songs That Aren't About Christmas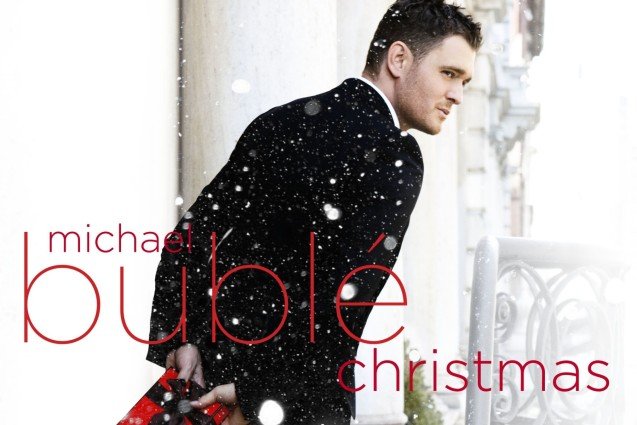 143/Reprise
Playing yuletide songs outside of December always seems rather inappropriate. But there are several 'festive' standards that have as much right to be blared out in the blazing hot summer as in the run-up to the big day. Here are five Christmas favorites that have absolutely nothing to do with Christmas at all.
East 17 – "Stay Another Day"
The track which pipped Mariah Carey's "All I Want For Christmas Is You" to the U.K. number one spot back in 1994, boyband East 17's signature hit has become a staple of the holiday season across Europe. But despite its use of sleigh bells and an accompanying snow-filled video, the ballad is in fact a heartfelt tribute to chief songwriter Tony Mortimer's brother, Ollie, who had committed suicide several years previously.
Frankie Goes To Hollywood – "The Power Of Love"
Taken to the U.K. number one spot by Frankie Goes To Hollywood in 1984 and then again by Gabrielle Aplin last year, the message of "The Power Of Love" may be in keeping with the season of goodwill ("make love your goal"). But there's not one mention of Christmas during its epic production and the track has only become synonymous with the festivities because of its nativity-themed promo.
Aled Jones – "Walking In The Air"
Another track which has become associated with Christmas due to its accompanying visuals, "Walking In The Air" was written by Howard Blake for the animated adaptation of Raymond Briggs' much-loved children's book The Snowman. Played during the boy and the snowman's journey to the North Pole, the soaring lullaby has perhaps inevitably since become a choirboy favorite but it still contains a distinct lack of anything Christmassy.
"Jingle Bells"
Recorded by everyone from The Beatles to Buble, "Jingle Bells" has been a yuletide favorite for over 150 years, largely thanks to its copious amounts of snow. But snow isn't confined to Christmas and the jaunty ditty was actually written by composer James Lord Pierpont to be sung at Thanksgiving rather than December 25th.


"Baby It's Cold Outside"
Recently covered by the likes of She & Him and Kelly Clarkson & Ronnie Dunn, "Baby It's Cold Outside" has been a seasonal favorite ever since its writer, Frank Loesser, and his wife, Lynn Garland, premiered it at their housewarming party back in 1944. But again, the track has become so ingrained in the festive season because of its Arctic weather conditions rather than anything particularly Christmassy.