'Clarissa Explains It All' Continued in a New Novel: But This Might Not Be the Best Idea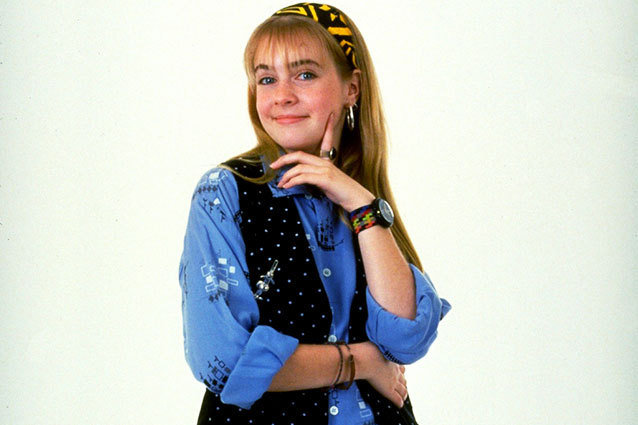 The baby boomers had Dear Abby. Today's youth has Siri. But we children of the '90s sought advice from another sage young woman — one who could, quite effectively, explain it all. I'm talking, of course, about Clarissa Darling, Melissa Joan Hart's Nickelodeon heroine who'd dole out life lessons all the while crafting impressive computer programs and scorning her unfortunately-named brother. Banking on the nostaliga factor attached to the three-season comedy, series creator Mitchell Kriegman is continuing the adventures of the quirky existentialist in a new book titled Things I Can't Explain, as reported by Entertainment Weekly. But we're not quite sure it'll hold up to the spirit of the original.
The novel will catch up with Clarissa at age 23, in the early stages of adulthood and a journalism career. EW's summary describes the story as a standard coming-of-age, romantically laced (there's a love triangle! … obviously.) young adult novel, with Clarissa yielding to the archetype of the standard airplane reading leading lady. But there's more at stake here than just a lack of literary fulfillment.
RELATED: Mindy Kaling Writing New Book About Her Career
Clarissa was one of Nickelodeon's first strong female characters. While most of the network's programs were male-centric, Clarissa represented a unique, interesting, intelligent, and assertive 15-year-old girl for watchers of any gender to admire and learn from. She was funny, wily, creative, an expert in computers (a more stereotypically "boyish" hobby, at least back then), and was almost never wrapped up in foibles of a romantic nature. The one "love story" episode I can recall had her questioning the suggestion of anything more than a friendship between her and best pal Sam, only to shrug off the idea at the end in favor of their far superior platonic status quo.
But Things I Can't Explain has shaped Clarissa quire differently. She has let go of her passion for computers and video game design in favor of the highly generic novel profession of journalism. A major plot point will have her falling for a guy with a girlfriend. In short, she's nothing special. But the Clarissa Darling we knew sure as hell was.
Follow Michael Arbeiter on Twitter @MichaelArbeiter
[Photo Credit: Nickelodeon]
---
You Might Also Like:


15 Oscar-Winning Nude Scenes


Young Jack Black Is Totally Unrecognizable