Coachella 2013 Lineup Finally Revealed … Yay?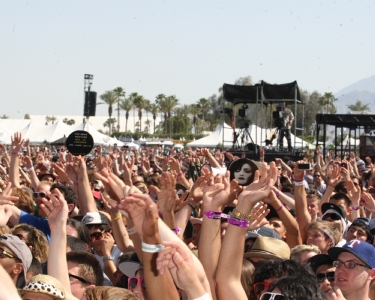 After months of speculation that anyone from the Rolling Stones to The Smiths could headline the 2013 Coachella Valley Music and Arts Festival, the annual two-weekend concert that gives thousands of hipsters an excuse to go to the desert and wear their weirdest tribal print/floral headband combination ensembles, the final list of headliners seems like a bit of a let down. The festival, which presents the same lineup two weekends in a row, has finally announced that it will feature Blur and The Stone Roses co-headlining on Friday night, with Phoenix topping the bill on Saturday and the Red Hot Chili Peppers closing out Sunday.
Yeah…that's it. With Snoop Dogg, Dr. Dre, and Hologram Tupac drawing in crowds at the 2012 fest, it sure feels like the organizers had to settle big time on this year's big names. But the bench is deep, with the long-dormant Yeah Yeah Yeahs, Modest Mouse, and Lou Reed showing up on Friday, a newly reunited Postal Service, Sigur Ros, and Grizzly Bear playing Saturday, and Vampire Weekend, Social Distortion, and Wu-Tang Clan hitting the tents — among tons of other bands — on Sunday. Check out the full lineup below.
The fact that the lineup was announced via Twitter after 8 p.m. (Pacific time!) on a Thursday — and the fact that it's out weeks later than in past years — is also quite telling. If bigger names were playing, it seems like the bands wouldn't have been revealed at such a random, late hour. Check out the whole list here.
What do you think of the Coachella lineup? The non-headliners are much better than the big names this year, right?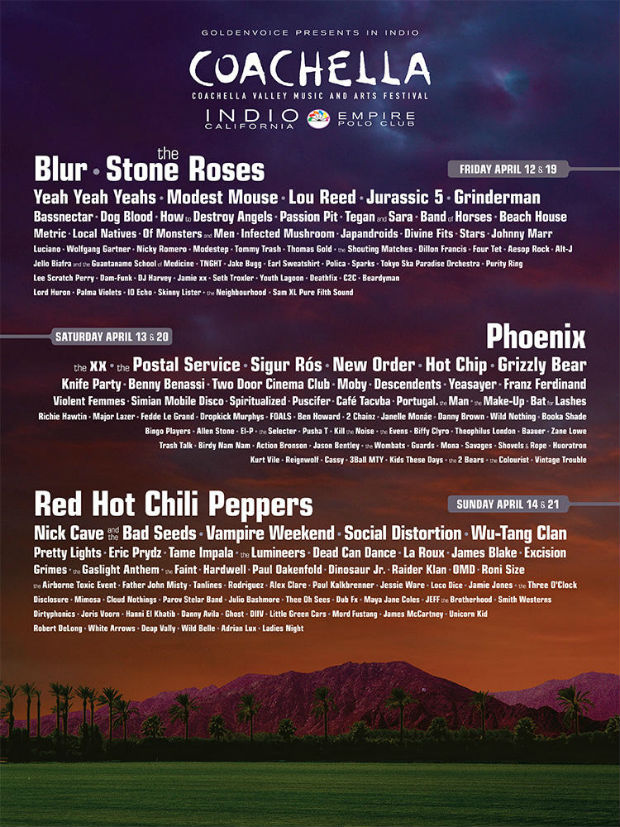 Follow Jean on Twitter @hijean
[PHOTO CREDIT: WENN/Coachella]
More:
Tupac at Coachella: The Greatest Holograms in History
Coachella Highlights 2012: Tupac Hologram and More
Coachella Goes Cruise Liner: Will Young Hollywood Follow?

Celebs as Kids: Guess Who? (Celebuzz)