Coachella Goes Cruise Liner: Will Young Hollywood Follow?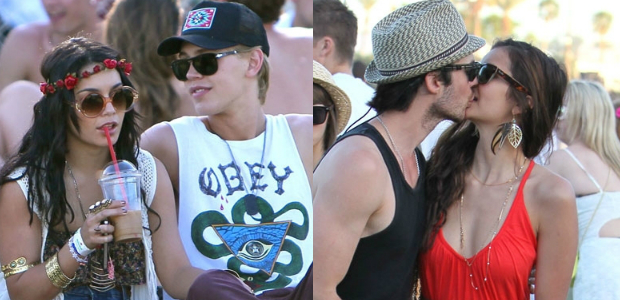 Every year, much of young Hollywood congregates in the desert of Southern California for summer music festival Coachella in their best bohemian-wear. Vanessa Hudgens is a regular, as are Vampire Diaries stars Ian Somerhalder and Nina Dobrev (pictured above). 
And now, this December, Coachella will introduce the S.S. Coachella, sailing through the Caribbean featuring acts like Girl Talk, Pulp, Hot Chip, Sleigh Bells, and others. Prices for a three-day tour start at $500 per person and go up to $9,000 a person. 
Some of the festival's more indie acts are fully aware that a cruise ship might seem like an odd fit for the once-edgy desert music fest. "It probably seems a little posh, and it's not the most punk rock thing you could probably do," Jason Foster, who manages one of the headlining acts, Yeasayer, told the LA Times.
But the bigger question remains: Will the celebrities follow? And, even more important, will Tupac's hologram make an appearance? 
Follow Michelle on Twitter @HWMichelleLee
[Photos: Wenn]
More:
Stars Go Full Hippie at CoachellaTupac at Coachella: The Greatest Holograms in History