Colton Dixon on His Debut Album, 'A Messenger,' and 'American Idol' Changes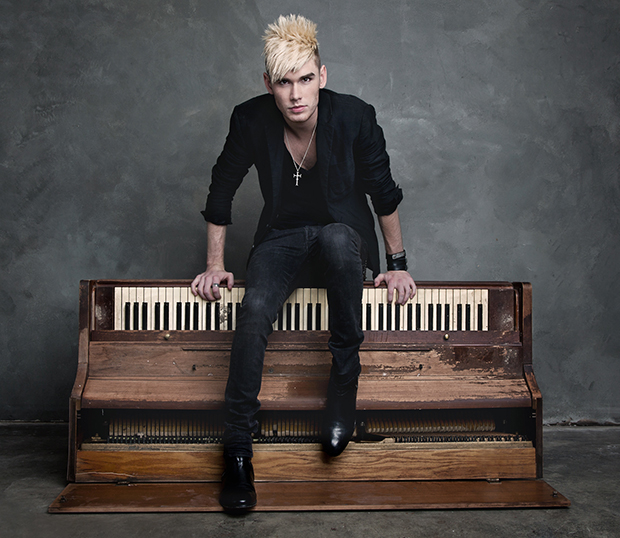 American Idol alum Colton Dixon may have been kicked out way too early — he finished seventh during Season 11 — but he's the first finalist after eventual winner Phillip Phillips to release an album. Dixon's Christian rock disc, A Messenger, hit stores on Tuesday, Jan. 29. Hollywood.com caught up with the singer at the Idol Season 12 premiere, where he talked about his new record, his upcoming tour, and the new season of the show that made him famous.
Hollywood.com: You've had success with your single "You Are." What can you tell us about it and your album?
Dixon:
The single has been doing really well. It's been really awesome to watch that climb the charts. The record will be out January 29, and the single [as well as "Never Gone," which he performed on the American Idols Live tour] will be on the record. I'm really excited about it. It's the last year of hard work. It should be fun.
You're starting your year off with a bang. When does your tour start?
We tour with Third Day, and that starts in February – it's a great way to start the year. It's a group I grew up listening to. My dad is a hardcore Third Day fan, so it's been really cool for us. We'll head out Feb. 21 and go through May, so it's a good tour. I'm really blessed to be on that tour. I'm glad they called. It will be a fun time.
Having gotten pretty far on Idol, what advice do you have for contestants competing this season?
I'm telling everyone – be yourself. You can't stress that enough. You make it to Hollywood; you can sing no doubt about it. But they saw something in you when you auditioned, and that was you. That was uniquely you – not anybody else – it was you. Be sure to challenge yourself, and pick a song that might be out of your comfort zone and make it your own. But be yourself. I can't stress that enough.
This season, American Idol is changing the format by ranking the singers, similar to Season 2 of The X Factor. What are your thoughts on that?
Interesting. I didn't know that, actually. That's good to know. I know the show has been doing similar things as far as the winner and the runner-up for a long time, so it would be nice to do something a little different. I don't think that they necessarily need to follow in the footsteps of The Voice or X Factor, because in my opinion, they still haven't reached the same level that American Idol has. They just don't have the same track record of people coming off yet. But it could be interesting to try something new.
Reporting by Patricia Ramos.
Follow Jean on Twitter @hijean
[PHOTO CREDIT: EMI]
More:
Colton Dixon Blogs the 'American Idol' Season 12 Premiere
Why You'll Be Watching 'American Idol' Season 12
'American Idol' Audition Video: Do You Spot a Future Star

20 Hottest Celebrity Bikini Bodies