'Community' Star Alison Brie Dating Younger Man Dave Franco — PIC
Community star Alison Brie appears to be off the market. The 29-year-old actress, who plays Annie Edison in the hit series, was seen grocery shopping with a much younger man over the weekend in West Hollywood, Calif. Brie and 21 Jump Street star Dave Franco, 26, were holding hands as the strolled through the aisles of the supermarket. How cute!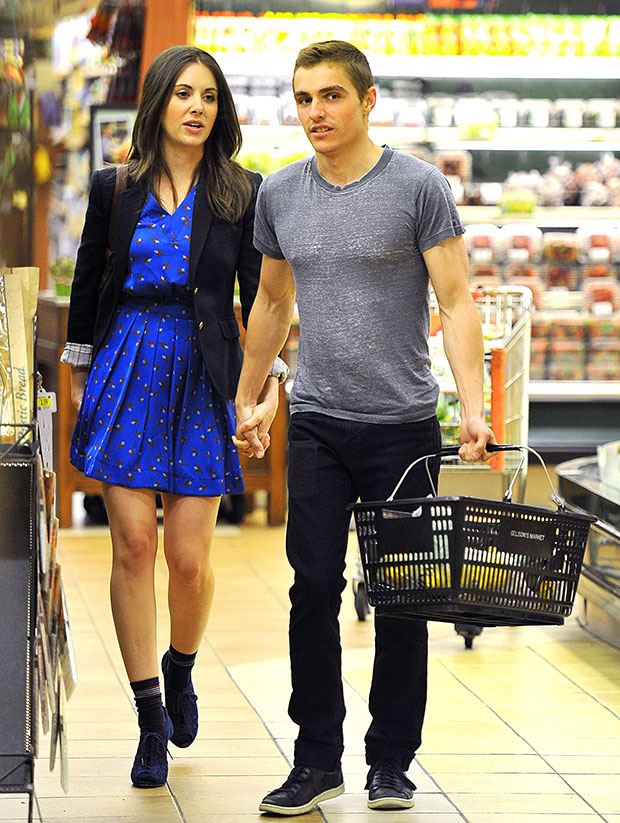 While the photo is revealing enough, Us Weekly also quotes a source who says that Brie (who also plays Trudy, Pete Campbell's wife, in Mad Men) and Franco have been seeing each other for "at least five or six months" now. And, back in April, Franco showed up to a concert that Brie was playing with her group, The Girls, in New York.
These two make an adorable couple, even if she is older than him. And who knows, maybe Brie can use Franco as a way to make either Jeff Winger or Mr. Campbell jealous? And if they get that serious, Franco's older brother James Franco could probably officiate the wedding. Given all that the elder Franco has accomplished, it wouldn't be that far fetched for him to get ordained for the occasion.
What do you think of this couple? Are they the perfect match?
[Photo Credit: SplashNews.com]
More:
Mad Men Recap: Harry's Krishna