Conflicting Reports on 'Top Gun' Director Tony Scott's Health at Time of Death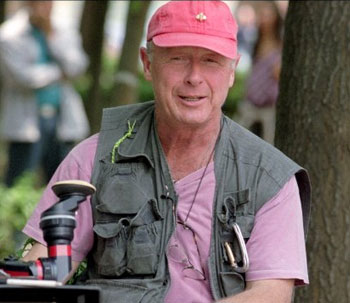 Update: According to Deadline, it is being reported that Tony Scott's widow Donna told police that he did not have brain cancer. An official cause of death will not be declared until the results of an autopsy and toxicology are determined, which will take between 4 to 8 weeks.
Previously: On Sunday, accomplished Hollywood director Tony Scott, responsible for such modern classics as Top Gun and True Romance, took his own life by jumping off the Vincent Thomas Bridge in San Pedro, Calif. An update in the investigation of Scott's death reveals that the filmmaker suffered from inoperable brain cancer prior to his suicide, as reported by ABC News via source close to Scott.
In addition to this new piece of information, a suicide note was discovered at Scott's office, as were several personal notes in his car (which was parked beside the aforesaid bridge). While some would call it impossible to identify any true rationale behind such a tragic decision, the presence of a terminal illness could certainly act as a purveyor of depression.
Scott had a monumental influence on contemporary cinema, as illustrated by Movies Editor Matt Patches in this article paying tribute to the director's legacy.
[Photo Credit: 20th Century Fox]
More:
'Top Gun' Director Tony Scott Commits Suicide