Conrad Bain, Lovable 'Diff'rent Strokes' Father, Dies at 89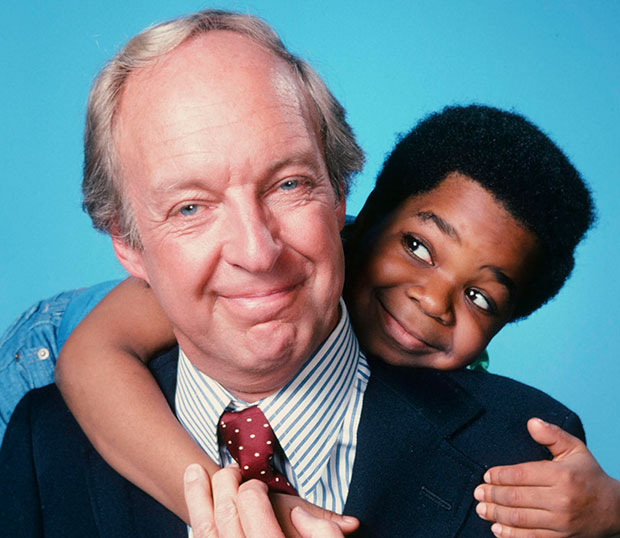 For many of us, the upbeat theme song lyrics "What might be right for you, may not be right for some" became a life-affirming maxim back in the late 1970s, when they opened each episode of the sitcom Diff'rent Strokes. The wholesome program about a New York businessman who adopts a pair of orphaned brothers from Harlem regularly showcased family values and life lessons, usually delivered by father figure Phillip Drummond, played by actor Conrad Bain. Fans of the popular comedy series will be sad to learn that Bain, long out of the acting game, has reportedly died at the age of 89.
TMZ reports that Bain passed away on Monday night in Livermore, Calif., of causes yet unknown. With the exception of a one-off appearance on the TV series Unforgettable in 2011, Bain has not acted since 1996, when he parodied his Diff'rent Strokes character on an episode of The Fresh Prince of Bel Air. Bain was also a starring player on Norman Lear's 1970s sitcom Maude, playing the uptight Dr. Harmon, a foil to Bea Arthur's title character.
Bain is survived by his twin brother Bonar, and his three sons and one daughter. Below is a clip from the pilot episode of Diff'rent Strokes, wherein Mr. Drummond is united with his two adopted sons, Arnold (Gary Coleman) and Willis (Todd Bridges).
[Photo Credit: Herb Ball/NBC/Getty Images]
More:
Elton John Welcomes Second Son Via Surrogate
Olivia Wilde and Jason Sudeikis Are Engaged

Craziest Celebrity Swimsuits (Celebuzz)