Home
Celebrities
Disobedient (But Still Adorable) Corgi Fired from Helen Mirren's Play
Disobedient (But Still Adorable) Corgi Fired from Helen Mirren's Play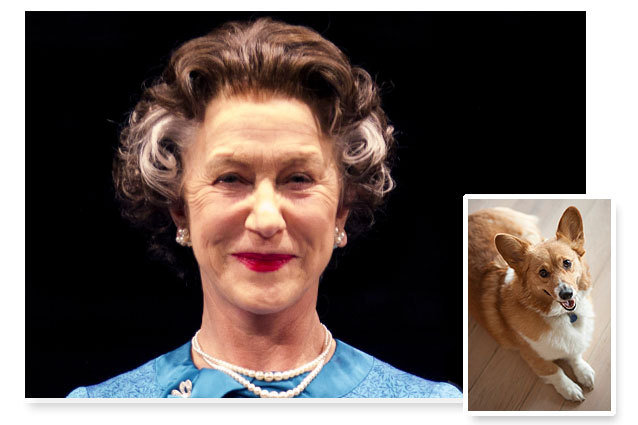 In today's corgi news, one of everyone's favorite short-legged dogs has been fired from her co-starring duties in the West End alongside Helen Mirren. Seven-year-old Lizzy was set to play one of Queen Elizabeth's famed canine companions in The Audience, which stars Mirren. After 16 failed attempts to hit her mark, however, Lizzy had to be let go.  
According to The Telegraph, Lizzy was supposed to run across the stage on Mirren's cue — but over a dozen times during previews, she just sat in the wings. Fail to run onstage once, you're a dog who missed a command. Fail to run onstage 16 times, and you're a stubborn mutt who may not be set out for showbiz.  
Stephen Daldry, The Audience's director, says of Lizzy's disobedience, "She was excited the first three times, and then I think she decided she didn't want to be an actress any more. She decided to retire from the British stage." 
RELATED: Grumpy Cat Snacks on Filet Mignon at Photo Shoot
Lizzy has now been replaced by fellow corgi Coco, who managed a flawless debut on Saturday after only 20 minutes of rehearsal. 
With her new replacement set, Lizzy is now happy to leave the bright lights for a more sedate lifestyle. "Now she's back home, a resting actress, resting by the fire," Daldry tells The Telegraph. 
But what could have caused Lizzy's sudden reluctance to act? According to trainer Des Jordan, of Animal Actors (Lizzy's agency — yes, she has an agency), Lizzy may have been put out by her co-star. Not, Mirren, but five-year-old corgi Rocky.
"Because Lizzy was older, she was not as fast as Rocky, so he was first to the treats," Jordan says of the dogs' ability to reach the rewards waiting for them in the wings. "There may have been a bit of jealousy involved," he adds. 
RELATED: Tom Hardy and the Puppy: A Story of Friendship
While we may be wont to shake our heads at Lizzy's sloth — what, was running 40 feet simple not worth it for fewer than five treats? — who knows what our most esteemed canine stars would do if faced with a younger companion? Did Lassie ever have to race some other collie to rescue Timmy from the well? Rin Tin Tin was never forced to battle another dog for screen time. 
Somehow, however, Scooby Doo managed to make it work when Scrappy was introduced. Seems there were plenty of Scooby Snacks to go around. 
Follow Abbey On Twitter @AbbeyStone
[Photo Credit: Dan Wooller/Rex USA; Barry Wong/Getty Images]
---
You Might Also Like:


Topanga's Revealing Lingerie Shoot: Hello '90s!


Stars Who Have Lost Roles For Being Too Hot (Celebuzz)