Country Star Mindy McCready Welcomes Son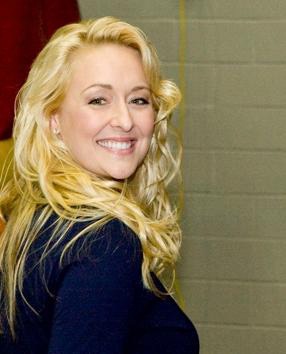 Country music star Mindy McCready has given birth to her second child. McCready, 36, and her boyfriend David Wilson have welcomed little Zayne on Monday.
Earlier reports stated that McCready was expecting twins, but Zayne was the lone addition to the McCready-Wilson family. The couple has expressed tremendous happiness over their new baby boy. "Zayne is truly a blessing and a joy," McCready says. "It was a long and trying pregnancy. We're so happy he's here. There are no words to convey how happy we are."
This is McCready's second child. She had Zander, 6, with her ex-boyfriend, singer Brian McKnight. Zander lives with his legal guardians, McCready's parents.
The country singer has had a tumultuous adult life, struggling with depression and losing custody of her first son. Perhaps this new baby with steady boyfriend Wilson will be what it takes to help McCready stay on a long path of happiness and health.
More:
James Van Der Beek Welcomes Baby Boy
Hilary Duff Shares First Shot of Baby Luca
[People]