Courtney Robertson Can Fix Her Bad 'Bachelor' Image: Exclusive!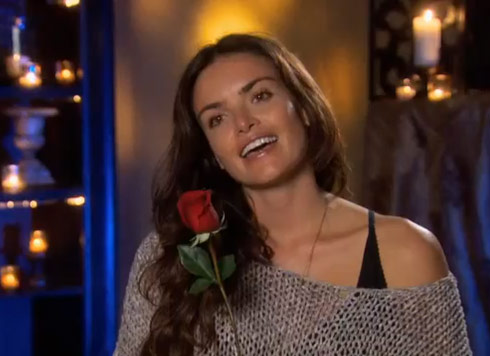 Courtney Robertson has openly apologized for the nasty ways she treated the other women who competed for Ben Flajnik's heart on The Bachelor. But, judging by the outcry over her win, it didn't seem to stick. 
But it's not too late for the bad girl to turn it around. Former Bachelor contestant Michelle Money, who was also criticized for her "crazy" behavior during Brad Womack's season, reveals to Hollywood.com exclusively what Courtney should be doing now to redeem her image.
1. 'Fess up to your mistakes. Yes, Courtney did apologize during the Women Tell All Special– but she has to let the apology sink in. "I think she's smart in not doing any media right now," says Michelle. "The way that Bentley Williams [the notoriously hated player from Bachelorette Ashley Hebert's season] handled his situation was probably the best — flying under the radar and letting the dust settle."
2. Don't take anything personally. "Brush it off," Michelle suggests. "The next season will start and they will be talking about someone else."
3. Then, make yourself available. "Go on Bachelor Pad–that's my biggest tip," Michelle says, referring to the competition spin-off show. "In my situation, people got to see who I am more clearly. It doesn't bring out the worst in you. It's fun. That's what helped me."
Like Michelle claims, do you think it's smart for Courtney to lay low — or do you want to see and hear more from Courtney? What do you think she has to do to truly clear her name?