Crackcidents, Toddlers, and Terrorists: The Superlative Moments from 2012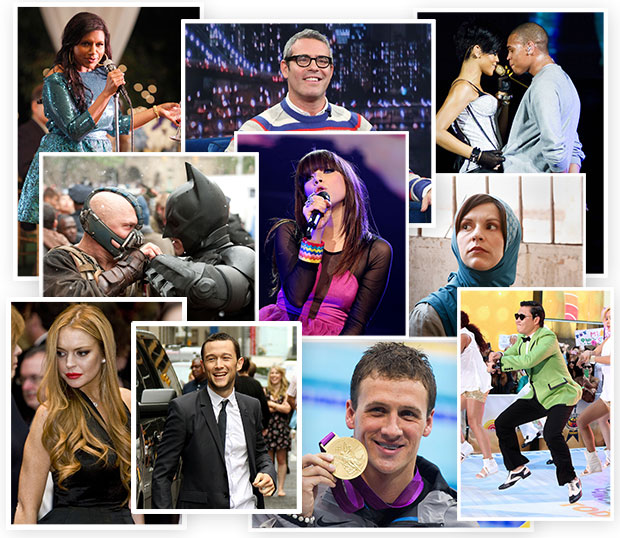 2012: what a year it's been! Long, strange, creepy, hilarious, warm-fuzzy, smelly, sweet, victorious 2012, you and your stars have really outdone yourselves. There was so much that happened! Chris Brown and Rihanna maybe or maybe not got back together. Taylor Swift wrote a bunch of songs about her celebrity ex-boyfriends. Jennifer Aniston got engaged! Some good shows came out on TV! The Olympics reminded some of us about sports and patriotism! We elected a President to these United States, which polarized the nation. All-in-all, it's sort of incredible that the world hasn't ended yet, but I suppose we still have a few weeks for that (thanks, Mayans!) nonsense still.
Thanks to all the break-ups, engagements, babies, movies, television shows, and music to come out this year, we've been able to spend hours pouring over popular culture in the name of research, to round up all the best and worst from 2012's path towards eventual destruction. Everything ends! But memories are forever (aw shucks), so here are Hollywood's—from the last 12 months of living.
So with 2013 knocking on our doors, we felt it was only fair to present to you 2012's best, worst, funniest, adorable, awkward, and exciting moments in our Superlatives list. Let's get to it!
Sexiest Sex Stuff: Pretty much any scene involving two people on Game of Thrones
Biggest D-Bag of 2012: Donald Trump.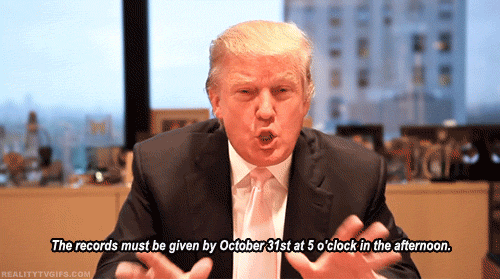 Most Lovable D-Bag of 2012: New Girl's Schmidt.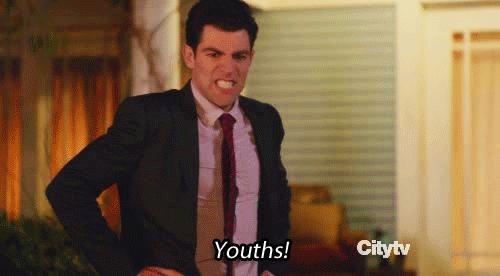 Best Use of Drugs: Shoshanna from Girls in The Crackcident
Most Likely to Always Be On All Superlatives Lists Just For Exisiting: Tom Hanks
Thanx for the B'Day wishes.! Born in '56, turning 56.That mean anything?Not bad looking for 56, eh?Hanx say.ly/yVt3Ifl
— Tom Hanks (@tomhanks) July 9, 2012
Judgiest Controversy: Nicki Minaj vs. Mariah Carey
Most Unfortunately-Nicknamed Celeb Couple: Kimye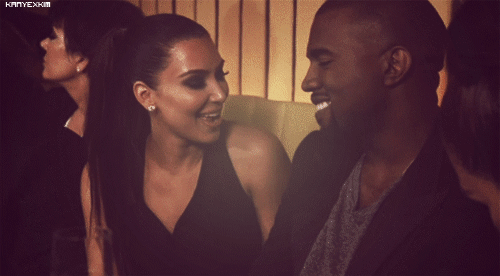 Best Fake Celebrity Boyfriend: Joseph Gordon-Levitt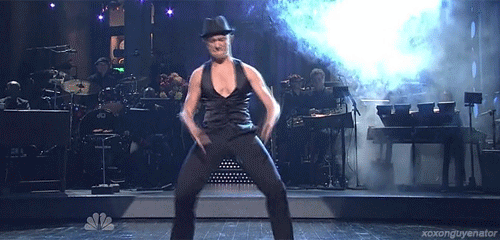 Comeback We're Most Relieved to See: Britney Spears on The X-Factor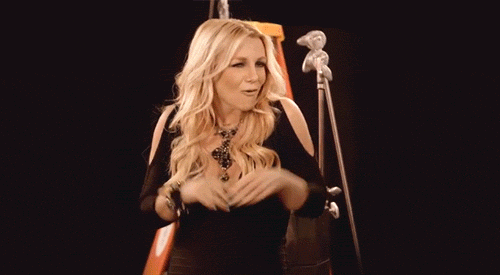 Most Disturbing Movie Cross-Dressing Moment: Ron Perlman as Phyllis in 3, 2, 1…Frankie Go Boom
Top Faux-Twitter Account We Wish Was Real: Zooey Deschanel Asks Siri (Because those iPhone commercials just weren't filled with enough dumb questions.)
Siri, are Wes Anderson films shot in Instagram?
— Zooey Asks Siri (@ZooeySiri) June 28, 2012
Most Athletic Sex Idiot: Ryan Lochte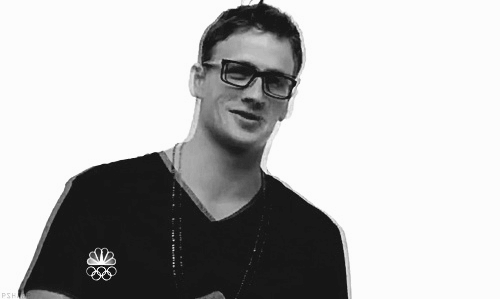 Most Meme-able Pop Culture Moment: Carly Rae Jepsen, Maybe
…aaaand the video for reference (or maybe because you just like the song, whatever!)
Best Taylor Swift Breakup: Taylor Swift and Conor Kennedy.
Worst Celebrity Scandal: Any time Lindsay Lohan was in the news.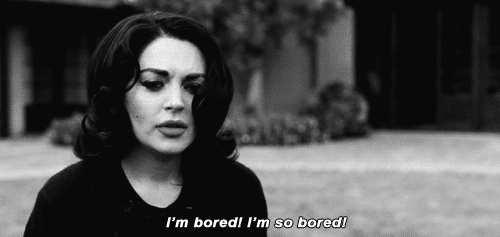 Biggest Pop Culture Break-Out: Honey Boo Boo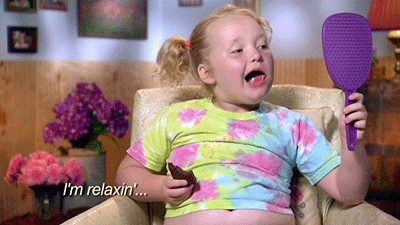 Celeb Most Likely to Be Next Ryan Gosling:Newark, New Jersey Mayor Cory Booker
No, I won't personally perform them until everyone can get married. RT @bfraz2: do you do the marriage ceremonies?
— Cory Booker (@CoryBooker) November 16, 2012
Celebrity Baby Most Likely To Take Over The World:
Blue Ivy Carter
Honey Boo-Boo in Training:Pretty much any of the children on Teen Mom.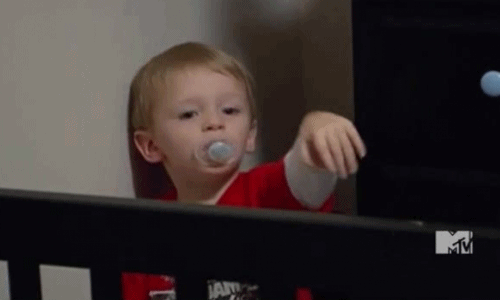 Reality Star We're Not Entirely Convinced Isn't Just a Figment of Our Imagination: Kim Richards from The Real Housewives of Beverly Hills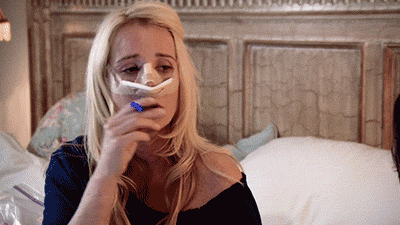 Terrorist We're Most Confused About, Sexually: Nicholas Brody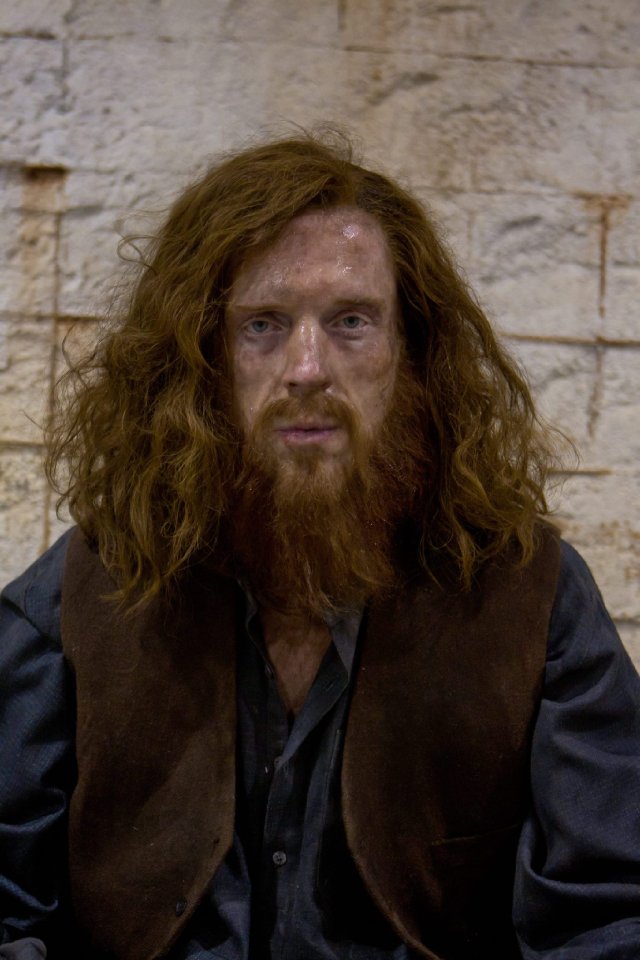 Celeb You'd Most Want to Be Your Best Friend: Jujubee from RuPaul's Drag Race: All-Stars
Best Returning TV Show: Homeland
Best New TV Show: Girls
Zing!-iest: The Mindy Project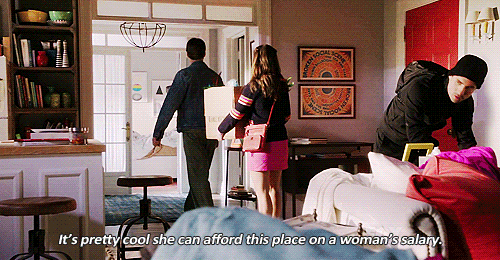 Best, Most Unexpected TV Engagement:Ben and Leslie on Parks and Recreation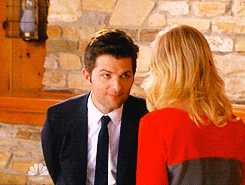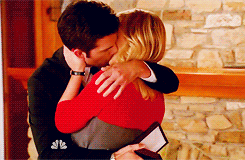 Most Eyeroll-Inducing Reunion: Chris Brown and Rihanna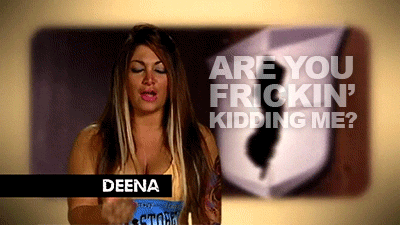 Most Incoherent Movie Characters: Bane and Batman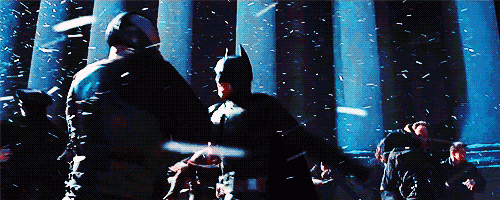 Cattiest and Scoopiest TV Host: Watch What Happens Live's Andy Cohen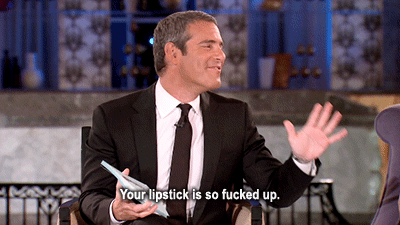 Most Magical Movie Moment: …needs only video evidence:
Viral Tenacity Award: McKayla Maroney (though we doubt she's all that impressed by it.)
2012's Swan Song:
What do you think of our superlatives? Miss any? Sound off in the comments!
[GIF Credits: Logo, RealityTVGifs, New Girl Things, HBOGirls, MindyProject, In Lohan We Trust]
Follow Alicia on Twitter @alicialutes
More:
Chris Brown Makes NSFW Poop-Related Insults, Deletes Twitter Account
Beyoncé Shares Squee-worthy Blue Ivy Baby Pictures
Cory and Topanga Are In! 'Girl Meets World' Pilot Nabs Danielle Fishel, Ben Savage

12 Hot (And Horrifying) TV Nude Scenes

Hollywood.com's Holiday Movie Guide: Best of the Season!