Crossover Couple: Leighton Meester and Adam Brody Are Reportedly Dating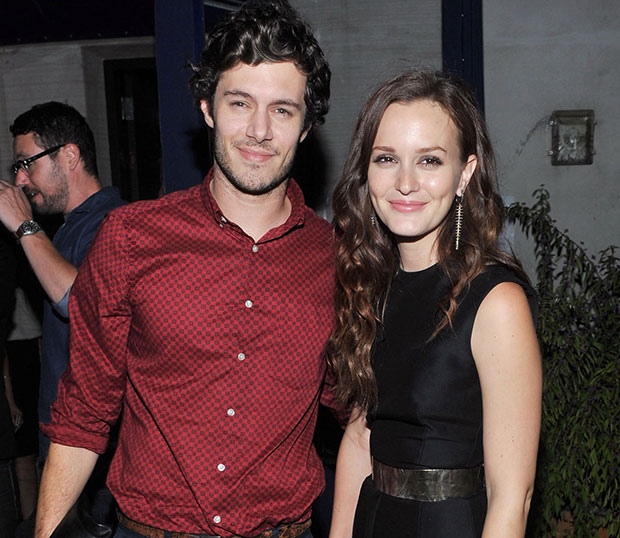 Blair Waldorf and Seth Cohen. Seth Cohen and Blair Waldorf. No matter which way you say it, you can't help but imagine the crossover possibilities between these polar opposite characters. And while, sadly, no such crossover can happen on television — as both Gossip Girl and The O.C. are up in TV heaven with Marissa Cooper (RIP) — it may be coming true in real life. Leighton Meester (who sort of kind of looks like Rachel Bilson) and Adam Brody are reportedly dating.
RELATED: XOXO: 'Gossip Girl' Finale Ratings Hit Season High
According to Gossip Girl, er, US Weekly, Meester, 26, and Brody, 33, have been "secretly dating for weeks." Seeeeeecrets. (Hollywood.com reached out to both Meester and Brody's rep for statements, but neither have responded). A source claims that the hyper-attractive pair, who starred together in last year's ultimately forgettable indie dramedy The Oranges, were "always close and friendly" on the set. It's a Chrismukkah miracle!
RELATED: 'The Oranges': A Funny Thing Happened on the Way to Adultery — VIDEO
Brody, who recently attended the Sundance Film Festival to promote Lovelace, and Meester, who you just watched again in The Roommate on HBO against your better judgment, also reportedly have been doing very couple-y things like traveling together (not to the O.C., b***h, but to Bangkok) and visiting art museums (not the Upper West Side's American Museum of Natural History, but Los Angeles' County Museum of Art). Your move, Ed Westwick and Mischa Barton.
XOXO.
[Photo credit: Henry S. Dziekan III/WireImage]
---
You Might Also Like:

Biden? Ford? Surprisingly Hot Young Pics of Politicians

Who Wore This Crazy Hat?

Stars Who Changed Their Look After Love