The Curse Of The Mercury Prize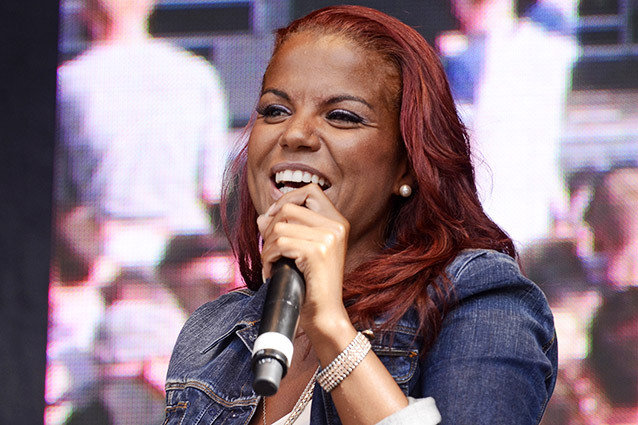 WENN/Chris Jepson
Those eleven artists who will walk away from London's The Roundhouse empty-handed on Wednesday night shouldn't feel too disheartened as while the Mercury Prize remains arguably the most prestigious award in British music, it's by no means a guarantee for a long-lasting career. Indeed, although the likes of Arctic Monkeys, Dizzee Rascal and two-time winner PJ Harvey have only gone from strength to strength since picking up the £20,000 cheque, the history of the ceremony is littered with artists who disappeared off everyone's radar virtually the moment their name was read out. Here's a look at five forgotten recipients.
Instrumental in drum 'n' bass' mainstream breakthrough, Roni Size's win over Radiohead's OK Computer and The Prodigy's The Fat Of The Land with his 1997 debut, New Forms, may have come as a shock but certainly wasn't undeserved. However, the dreadlocked producer then appeared to scurry back into the underground almost as quickly as he'd escaped from it.
Arguably the most leftfield winner, Talvin Singh's re-interpretation of Indian classical music on 1999's OK beat the likes of Blur's 13 and The Chemical Brothers' Surrender to the prize. A William Orbit-esque career path appeared to await when Madonna recruited the tabla player for 2000's Music but his contribution only appeared as a Japanese bonus track and his subsequent releases sank without trace.
Hailed as the voice of her generation, Ms Dynamite's blend of hip-hop, R&B and socially-conscious lyrics enamoured the judges enough to award her inventive debut, A Little Deeper, the prize back in 2002. However, preachy 2005 follow-up Judgement Days forgot to include any semblance of a tune, while her peace-loving reputation took a bit of a battering a year later when she pleaded guilty to punching a male police officer.
Klaxons
The leading figures of the mid-'00s nu-rave scene, The Klaxons triumphed over Amy Winehouse's Back To Black in 2007 with their trippy debut, Myths Of The Near Future. But originally rejected by their label for being too experimental, second album Surfing The Void was released to near total apathy in 2010.
Speech Debelle
Perhaps the reason for the panel's play-it-safe approach in recent years, Speech Debelle was a virtual unknown before she was unexpectedly handed the prize ahead of Florence + The Machine and La Roux with 2009's Speech Therapy. Responsible for the lowest-selling Mercury Prize winning album ever (just 15,000 copies), she still remains a virtual unknown.
Follow @Hollywood_com