David Bowie Is Back with New Music: Releases Song 'Where Are We Now?' — VIDEO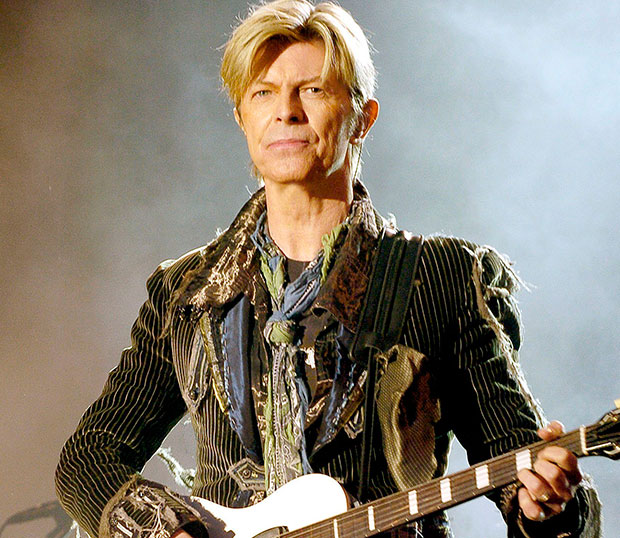 Kicking off Tuesday morning with a pleasant surprise, David Bowie, the famed musician who has seemingly gone missing in recent years, has released a new song, titled "Where Are You Now?," along with an accompanying video.
The news only gets better. Iso/Columbia Records also announced that Bowie will be releasing a new album titled THE NEXT DAY, which is due out in March. This is Bowie's first album in 10 years!
RELATED: Jimmy Fallon Combines Tim Tebow and David Bowie to Perform as 'TeBowie'
According to the release on his website, Bowie's new music video is supposed to reflect the time he spent in a divided Berlin, Germany in the late 1970s. In the video, Bowie is supposedly looking at footage of an auto repair shop situated beneath the apartment in which he lived in at the time. The imagery and lyrics are said to help raise the titular question, "Where are we now?"
Bowie's time in Berlin was a remarkable period in his life. Before moving to Berlin, he started to break into other forms of art, including painting, sketch work, and photography. When he moved to Berlin, Bowie kicked his drug habit and also went through a divorce. During the time, he also came out with his famous "Berlin Trilogy" albums, in which he experimented with a new wave of music.
Watching Bowie's new video, it is clear that his time in Berlin is something he wants to remember as a period of change not only for himself, but for the world.
Check out Bowie's video below.
Follow Lindsey on Twitter @LDiMat.
[Photo Credit: George Chin/WENN]
From Our Partners:

30 Hottest Lingerie Scenes from the Past 30 Years (Celebuzz)