'Dear Abby' Dies at 94 — 10 Great Letters from Her Classic Column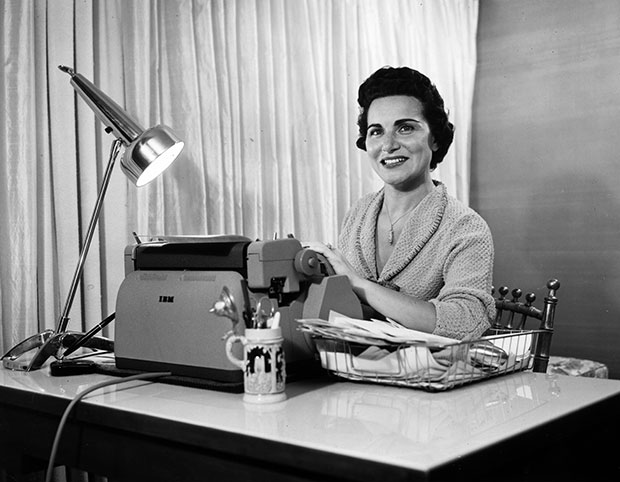 In 1956, Iowa native Pauline Phillips, aspiring writer and established source of personal wisdom, got a job doling out advice to the readers of the San Francisco Chronicle. Under the pen name Abigail Van Buren, Phillips would come to reach an audience of over 100 million, earning an iconic stature in the worlds of print, pop culture, and life lessons. She is known best as the moniker with which she titled her column: Dear Abby. Sadly, TMZ reports that Phillips, born Pauline Friedman, died on Wednesday at the age of 94, following a lengthy battle with Alzheimer's Disease.
Phillips was only the first in a family of professional "advisers" — her twin sister Esther Lederer would too come to make a living as an advice columnist, under the pen name Ann Landers. And it is Phillips' daughter Jeanne who carries on the Dear Abby legacy as its present author (Jeanne began co-writing the column with her mother in 1987, and took over completely in 2002 following the announcement of Phillips' diagnosis with Alzheimer's).
Since the early days of the column, readers have consistently solicited the wisdom of Abby, but have also tuned in to discover a relentless source of entertainment in some of the strange and silly questions sent in by fans. As a tribute to Phillips, we've collected some of our favorite Dear Abby letters and responses, ranging from absurd to heartfelt."I have never written to a paper for advice before, but need help desperately and cannot talk to my family or friends about my problem. I am a private secretary to a well-known executive in the Bay area. I have been employed by him for five years. You may think this sounds cheap, but we are deeply in love. His wife speaks to him only when she wants money and he has no respect or affection for her. He has told me repeatedly that I am the woman he loves, but we can't consider marriage because it would ruin him financially and socially. In addition to an excellent salary, he has given me an automobile, a fur coat, and he pays my rent. When he takes business trips, I always go along. I am not getting any younger, yet I feel one day he will make me his wife. What do you think?" (Written by CONFIDENT – the first Dear Abby letter ever posted)
"As a baby boomer 'coming of age,' my hair has gone from brown to 60 percent gray. When filling out forms and documents that ask for color of hair (like driver's licenses), what should I write?" (Written by PRE-SENIOR MAN IN ARIZONA)
"Here's one for your 'Can you top this?' file. A friend planned a 50th birthday party for his wife. He hired a male stripper to 'entertain' the guests. His mother was terminally ill, but gave her approval for the party to take place whether she was alive or not. Shortly before the party, she died. The party took place before she was buried. The only change was that the guests were asked to wear black." (Written by WHADDAYA THINK IN SEATTLE?)
"When I read the letter about the widower who wore his wife's ashes in a vial around his neck while making love to his subsequent ladyfriend, my response was, 'I wish I could be married to a man that devoted to me.' My female co-worker's response: 'At that age, she should be glad she's getting sex. She should IGNORE the vial!'" (Written by DEVOTED READER, ALTOONA, PA)
"I am a professional whistler and bird caller. Whenever people ask what I do for a living, my reply is often met with the question, 'What is that?' About the best I can respond with is, 'Someone who whistles.' My art is not at the height of its popularity, as it was in the early part of the last century. Whistlers are no longer featured with big bands as they once were; the late, great whistler Fred Lowery no longer headlines at Carnegie Hall or whistles the national anthem at Yankee Stadium; Elmo Tanner is not whistling 'Heartaches' with Perry Como and the Ted Weems orchestra; and Muzzy Marcellino isn't whistling the sweet and plaintive theme song to 'Lassie' that we all remember. Abby, it's hard to deal with the fact that the art of whistling has become so far removed from the public. Could you kindly print my letter as a reminder to your readers that whistling is a beautiful art form with a rich heritage in America and elsewhere? (No name, please. This one's for the art.) (Written by THE WHISTLER, of course)
"Although I read your column daily, I have never had a reason to write until now. I read the obituaries and have noticed that lately there are female pallbearers listed. Is this proper, or should it be a man's role? I always thought that men were supposed to do it. I'm sure other people wonder about this, too." (Written by VICKI IN JOPLIN, MO)
"My husband and I have been invited to a formal, 'white-tie' reception and sit-down dinner. I have finally found the perfect gown. I'm planning on wearing long, white gloves that I've had for many years, but never had occasion to wear. What I'm unsure about is what to do with my gloves once I get there. Can I wear jewelry over my gloves? Should they be removed for dinner? Shall I leave them off for dancing? I'm looking forward to being dressed to the nines, but don't want to overdo it. Help!" (Written by ALL DRESSED UP IN WILMINGTON, DEL.)
"My best friend asked me who I liked. I told her, trusting that she wouldn't tell anyone. Her response was, 'Eew! You like him?!' The next day she got one of our other friends to get the guy I like to ask her out. The worst part is she doesn't even like this guy and she's moving away. What should I do? Help! – (Written by MAD IN LEESBURG, VA.)
"My boyfriend and I are considering living on a sailboat together. He is my true love. We're not yet married, but perhaps we will be in the near future. We get along really great, but I am not confident that living together would be a good idea. Our parents would hate us. What should I do?" (Written by MOTION IN THE OCEAN)
"I am a pretty 29-year-old woman living in a conservative area in Canada. I have always been comfortable with my statuesque body. My boyfriend loves that I dress flatteringly — or even downright provocatively! My question is about the 'do's and don'ts' of thong bikinis. We have lovely beaches here. Bikinis are common, but I have yet to see another woman wear a thong bikini. I enjoy wearing them, but I'm wondering if it's a breach of etiquette to wear one around families or children. Thong bikinis on older, out-of-shape men (eew!) are common. Abby, if it's good for the gander, what about the goose?" (Written by TOO SEXY FOR YOUR KIDS?)[Photo Credit: Hulton Archive/Getty Images]
More:
Elton John Welcomes Second Son Via Surrogate
Jeremy Renner Is Going to Be a Dad
Kate Middleton and Prince William Reveal Baby's Due Date

54 Cutest Celebrity Kids! (Celebuzz)