Dear Amy Poehler: Please Host One of Your 'Smart Girls' Camps for Adults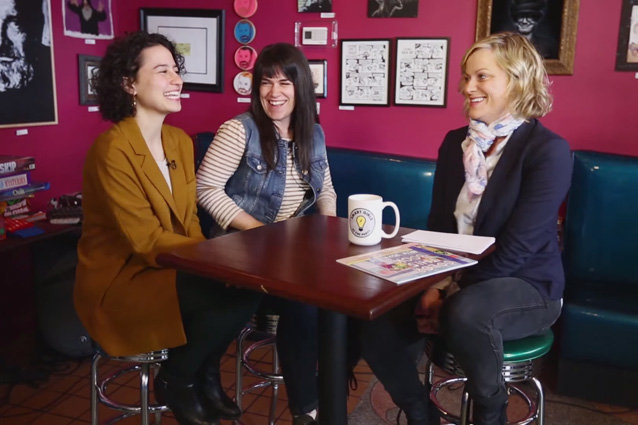 Amy Poehler's Smart Girls/YouTube
Usually we're glad that our teenage years are behind us, but this is not one of those times.
In June, Amy Poehler is hosting a summer camp in Austin, Texas inspired by her "Smart Girls" web series. Girls between the ages of 14 and 18 are invited to attend the two-week day camp to "have fun, be creative, and make a difference in the world." Wait, we want to do that too! "We will get our hands dirty," the flyer says. "We will play, we will dance, and we will make cool stuff." That's all the details we have for now. One question looms above all others: where do we sign up?
"Smart Girls" may be aimed at teens and tweens, but it's got serious value for grown-ups too. We're addicted to the channel, from interviews with female scientists, firefighters, and paralypmians, to spotlights on "Smart Girls" from all over the world, to Poehler's "Ask Amy" segments (three-minute nuggets of Amy's wisdom on jealousy, goodbyes, love, empowerment, and even sleep). We're envisioning the camp as a cross between the web videos and a camping trip with Leslie Knope's Pawnee Goddesses. Maybe there's a badge for making your own Gertrude "Stein"!
So this is our open letter to Amy and her "Smart Girls" team: We humbly request a future camp with no age limits — where women of all ages can gather to unplug from daily life, invent, experiment, and inspire each other. We predict a grown-up "Smart Girls" camp would sell out in less a minute, especially if it includes a "selfie with Amy" hour. We also suggest that the adult version be of the sleepaway variety, so evening cocktails can be on the agenda.
Would you sign up for an Amy-endorsed day camp? Tell us why (or why not) in the comments!