Dear Media: Stop Counting Down To Kendall Jenner's 18th Birthday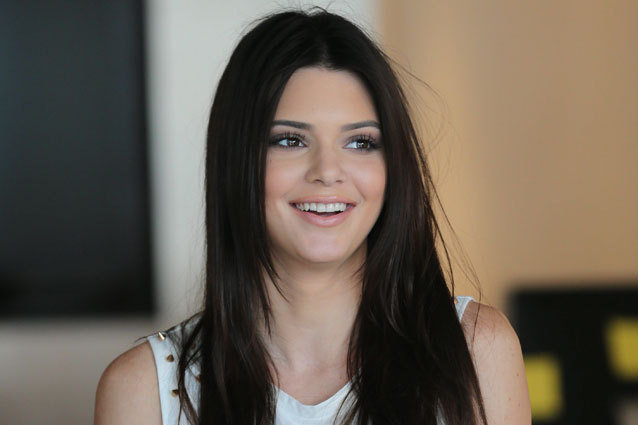 WENN
There's a countdown going on, but it's one that I have no desire to be a part of. It's tracking the days left until Kendall Jenner, part of the most powerful reality TV family in Hollywood, turns 18. It's not just fanboys who are keeping such close tabs, but the media, which to me, ups the ick factor exponentially.
We've been through this already with other pretty but underage starlets, before Facebook and Twitter had become the juggernauts they are now. Surely you remember some of them, and the trainwrecks their lives usually became shortly thereafter. You had grown men practically slavering at their keyboards, keeping us all updated. There were countdown timers. There was just a really ugly undercurrent to it all. Now, with the Internet being even more ubiquitous, it just looks even worse.
Sure, some may say that this goes with the territory, since the Kardashians/Jenners live for the limelight and putting everything out in the public eye, but this isn't fair to a teenager like her. Sure, she's living a lifestyle that many, many kids don't, but that doesn't mean that the media should act like everyone's perverted uncle. It's tough to find new and fresh angles in this 24/7 news cycle, but they've got to try, darn it. 
Let's hope that the members of the media that are doing this realize that they are giving their fellow journalists a black eye and stop doing it. In the age of paparazzi, that might be a tall order though. Yes, celebrities have accepted that they will often be photographed when they go outside and that many facets of their life will be recorded – like whether they have gained or lost weight and who they happen to be dating at any given moment. 
Instead, they can try to get as many pictures of Kanye and Kim's baby daughter. Then we'll just have to wait another 17 years for this cycle to begin anew.
More:
How Funny Are The New SNL Cast Members?
Is 'Trophy Wife' Hurt By Its Title?
Aaron Sorkin Loves His Montages
---
From Our Partners:


40 Most Revealing See-Through Red Carpet Looks (Vh1)


15 Stars Share Secrets of their Sex Lives (Celebuzz)