Demi Lovato Is Fearless & Rocking A New Ombre Hairstyle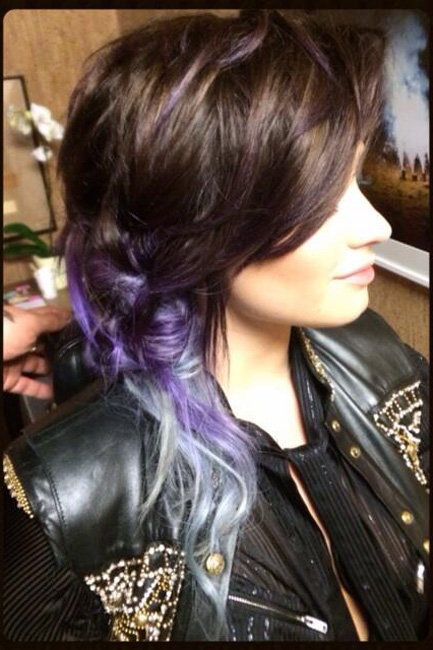 Twitter/ddlovato
Though Demi Lovato has never been one to shy away from hair dye, her newest ombre style may just be her coolest yet. The starlet must have been channeling a "Neon Lights" vibe when she dyed her hair in a purple to silver ombre, which she debuted on Twitter:
Lavender/silver ombre….. I know I said I was gonna give my hair a break but.. I #REALLYDONTCAREpic.twitter.com/epKIBnMzsS

— Demi Lovato (@ddlovato) June 4, 2014
Lovato's hair may be getting a little worn out, but she seemed to be invigorated by her newest hairstyle. The singer also posted a late-night no-makeup selfie proving that we, in fact, can love her even more.
No makeup.. 4am… pic.twitter.com/cyZfqnI8gt

— Demi Lovato (@ddlovato) June 4, 2014
If you're wondering how the ombre looks when styled, Lovato posted one more selfie so that her fans could get the full effect.
It remains to be seen whether the lavender/silver ombre is Lovato's best hairstyle of 2014, but it's easily one of our favorites so far. Still, these photos prove two things are true: Lovato can pull off any hairstyle she wants, and she is one of the best role model for ladies of all ages. Seriously, let's all post no-makeup selfies.
Also, we need to step up our hair game.