Destiny's Child's 10 Craziest Outfits: Will the House of Dereon Appear at the Super Bowl?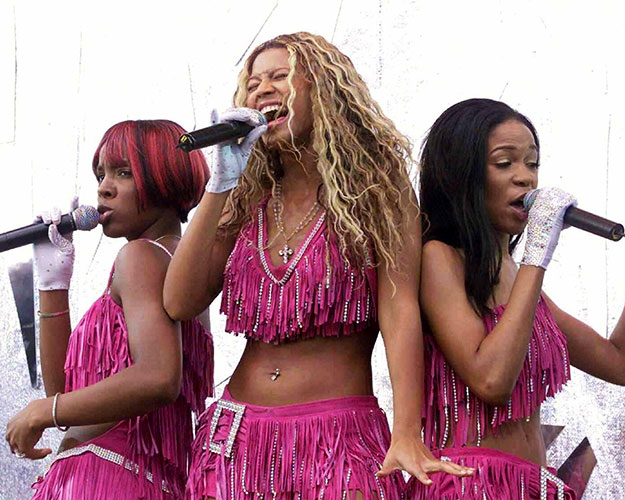 Michelle Williams may have done her best to dissuade rumors of a Destiny's Child reunion at the Super Bowl, but we're still holding out hope. Hey, Beyoncé didn't deny it at her NFL press conference on Thursday when she had the chance — so basically it's going to happen. And when — not if, when — it does there's one thing we can't wait to see: their costumes.
At the height of their fame in the early 2000s, the only thing that rivaled the women of Destiny's Child's talent was their fashion sense. Thanks to Bey's mom, Tina Knowles, and her keen eye for style, Beyoncé, Michelle, and Kelly Rowland always looked fabulous — and always matched. Thank you, House of Deréon (Tina's ready-to-wear fashion line), for bringing us the best in outrageous mix-and-match red carpet style for years. Take a walk with us down memory lane and count top the 10 craziest ensembles Destiny's Child dared to wear. 
10 Craziest Destiny's Child Getups
Follow Abbey Stone on Twitter @abbeystone
[Photo Credit: CREDIT]
More:
Beyonce Confirms Lip-Syncing (Boo!) and Teases a Tour (Yay!) at NFL Press Conference
New Destiny's Child Song Released: Is It Any Good?
Beyonce Announces New Destiny's Child Music: Next Stop, Super Bowl?

'Hunger Games: Catching Fire': Spoilery Pics From Google Maps