Did Gisele Bundchen Finally Confirm Her (Obvious) Pregnancy?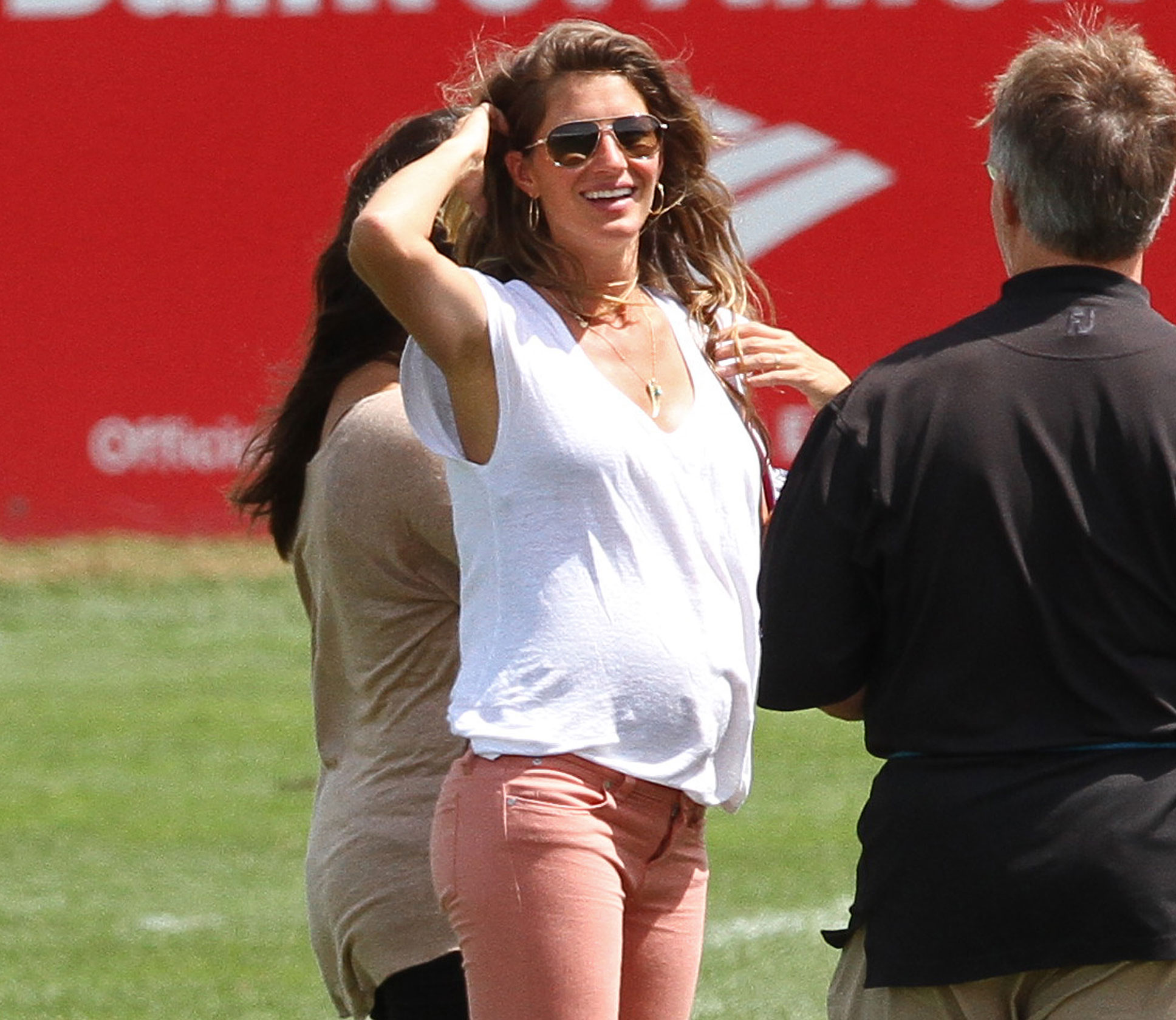 This just in: Gisele Bundchen has kinda sorta maybe almost (finally?) confirmed her second pregnancy. Although Bundchen has been flaunting what is clearly a baby bump for a while (Exhibit A: These photos of Bundchen with her son on the beach and Exhibit B: The photo at left of Bundchen at a New England Patriots practice), she has yet to publicly or vocally confirm her pregnancy. At a press conference in Brazil for the TV modeling competition Menina Fantástica, however, she came the closest we've seen so far to speaking about baby #2.
Vogue Brasil
 reports that during the press conference, fellow model
Izabel Goulart
said to Bundchen, "
A parabenizei pelo filho e por esse momento muito especial na sua vida
" (or, for those of you who don't speak Portuguese, "Congratulations on your son and this very special moment in your life.") Gisele replied, "
Pois é, você viu? Na correria né?
" which, if Google Translate is to be trusted, means, "Well, you [will] see? Don't rush it, right?"
According to Vogue UK, Bundchen also told reporters that she is five months along and "very happy."
This will be the second child for Bundchen and her husband, football superstar (and overall prime speciman of a man) Tom Brady. Their first son, Benjamin Rein Brady, is two years old.
Follow Abbey Stone on Twitter @abbeystone
[Photo Credit: Splash News]
More:
Kim Zolciak Has a Baby Boy and Gives Him a Karadshian Inspired Name
Kristin Cavallari Gives Birth to Healthy Baby Boy
The Celebrity Baby Photo Recession: Did Stars Price Themselves Out of the Market?