Did Kanye West Make Kim Kardashian Cry? — PICS
Every couple is bound to have their fair share of ups and downs, something Kim Kardashian and Kanye West took quite literally this week. During a recent visit to Six Flags Magic Mountain in Valencia, Calif., the famous couple decided to take their relationship to drastic new heights (literally) by venturing on one of the most thrilling roller coaster rides the park has to offer.
As you can see, some people enjoyed the experience more than others….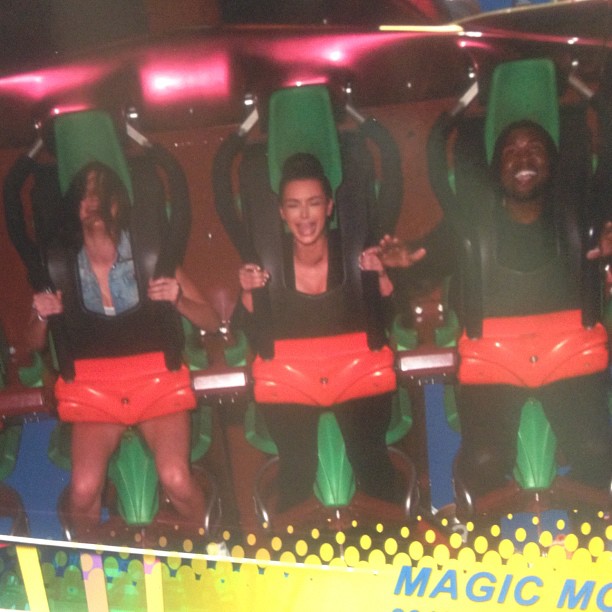 While rapper beau West was all smiles and hands-free, the reality star desperately clutched her security harness and screamed for dear life. In fact, she even appears to be crying. "Magic Mountain fun today!!!" the E! star wrote on Twitter, along with posting several images of the experience. "Kendall screaming, Kanye laughing & me crying!" She even referred to her expression as her "ugly infamous cry face."
[Photo credit: Instagram]
More:
See Kim Kardashian, Kanye West Fat and Old — Artist's Amazing PIC
Kim Kardashian and Kanye West's Romance Stuck in Neutral — Literally
Oprah and The Kardashians Talk Marriage, Fame — VIDEO