Disney Doppelgängers: 9 Celebs Who Look Like Mouse House Characters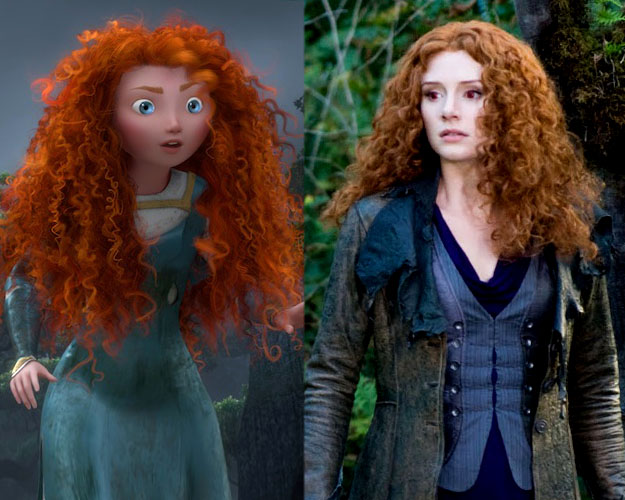 Disney characters are loved for many reasons, but they have never been known for actually looking like real people. With small waists, big eyes, and hair that defies gravity, most Disney characters are a far stretch from what any real human being can look like. Pixar's upcoming Brave will give us a change from the usual princess look in Merida, who has messy hair and eyes that fit the size of her face – that goes to say, a character who looks like a real person. In honor of Brave's Merida, Hollywood.com has put together a list of other Disney characters who don't just look real, but actually who actually have celebrity lookalikes.
More:
Brave and the Princess Problem: One Step Forward, Two Steps Back
Angelina Jolie's Full Maleficent Costume: Will Disney Do Dark?