Do You Think Morrissey Is Really Going to Retire?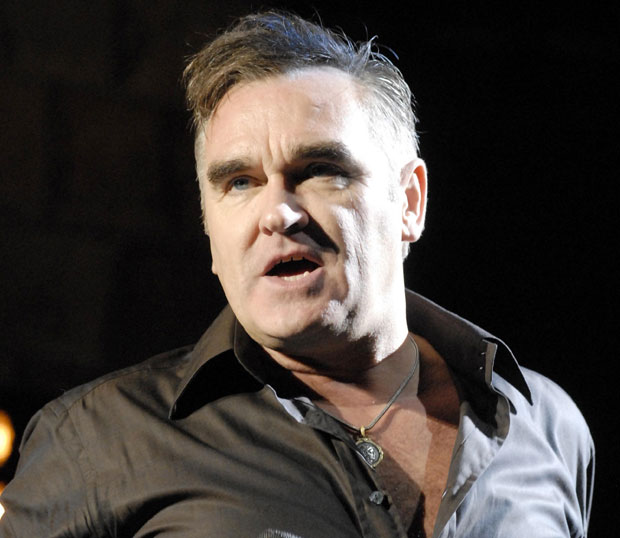 Morrissey, the veritable vegan and every goth's favorite asexual crooner, announced to JuiceOnline that he plans to retire in 2014. He's only 53 years old, but he claims that he has "aged a lot recently" and that isn't really fit for a musical career. He famously started singing with the still-popular band The Smiths in 1982 and has been going strong ever since.
But do you think his retirement is really going to stick? I must admit that I'm highly skeptical, mostly because the list of celebrities and especially singers that have retired and then come back is long and varied. Elton John retired for the first time in 1977 with a big announcement at a concert at Wembley Stadium and look at all he's done since then. He subsequently said in 2010 that he would never release another single, which is a sort of retirement he's stuck to, even though he still performs regularly in Vegas. Speaking of Vegas, you can currently see Cher there, even though she launched her "Farewell Tour" in 2003. Bette Midler said she was going to retire after her stint in Vegas in 2008, but she's still releasing albums and starring in movies.
Barbra Streisand said she would stop touring in 1994, but then had a "Farewell" tour in 2000 and again in 2006. Jay-Z ended his retirement in 2006 after only three years. Celine Dion has had several phases of "semi-retirement" starting in 1999 and in 2007. Neither stuck for long. And that doesn't even get us to the actors (Amanda Bynes, Audrey Hepburn) and athletes (Magic Jordan) who have retired.
Yes, Morrissey may be totally serious about hanging up his falsetto forever, but history teaches us that those who are in the spotlight hate to give it up, especially when they're still capable. Considering the number of young and ardent fans that Morrissey has (it seems like teenage angst and depression is one of our last-known renewable resources) he could keep going on the touring circuit for years. 2014 is still a few years away, and if Morrissey is collecting a pension in 2018, I might actually consider him retired then.
[Image via Wenn.com]
Follow Brian Moylan on Twitter @BrianJMoylan
More:
Ashley Olsen Retires From Acting at 25
Barbara Walters Tells President Obama She's Retiring Next Year