Does J.K. Rowling's 'The Casual Vacancy' Really Need to Be Banned?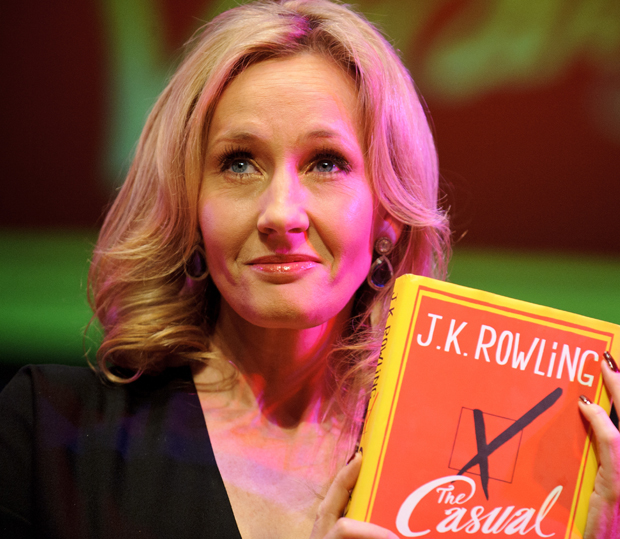 Generally, it takes something rather incendiary — like witchcraft and wizardry — to get a
J.K. Rowling
book banned. While the English author came under fire from conservative religious factions at the height of the
Harry Potter
series' popularity, most of us thought her foray into adult fiction would be less controversial. That was true until now. According to the
Daily Telegraph
, a religious group in India is aiming to have her new book,
The Casual Vacancy
, banned for its "negative" depictions of Sikh characters. If the group's investigation of the novel is successful, they will then attempt to ban the book from being sold in India. But, for those who have read the book, the backlash may be a bit perplexing.
The head of the Shiromani Gurdwara Parbandhak Committee told the English paper the book is a "slur" against the Sikh community and, "Even if the author had chosen to describe the female Sikh character's physical traits, there was no need for her to use provocative language, questioning her gender. This is condemnable." 
Rowling's publisher,
Little, Brown Books
, released a statement to Hollywood.com to explain Rowling's intentions:J K Rowling is interested in and admires the Sikh religion, as she has made clear in public interviews. A Sikh family, the Jawandas, appear as important characters in J K Rowling's new book,
The Casual Vacancy
. Dr Parminder Jawanda is a well-educated woman who is a member of the Parish Council at the heart of the book's story. She is married to a respected surgeon, Vikram, and they have two children, one of whom — ukhvinder — is bullied at school. It is quite clear in the text of the book that negative thoughts, actions and remarks made by a character, Fats, who is bullying Sukhvinder, are his alone. When described in the narrative voice, the depiction of Sukhvinder is quite different to this.
J K Rowling's respect for the Sikh religion will be clear to anyone who reads The Casual Vacancy.It's true that Rowling does use rather abominable language to describe the character in question: Sukhvinder Jawanda, a young teen girl. Unlike her two sisters, who are shown to have a comparatively easy time at school, Sukhvinder is bullied relentlessly by another character, Fats, who calls her such names as "The Great Hermaphrodite" and "hairy man-woman." It is, without a doubt, distressing to read those words as one character says them about another, especially when the book later delves into Sukhvinder's severe emotional distress as a result. But the distress felt by the reader is a form of pathos, an appeal to the audience that is essential to most creative works. Rowling creates a situation in which the audience can attempt to understand what it might be like to endure those ruthless barbs, and thus feel great empathy for the character when she reaches her lowest point. If anything, the inclusion of a teen bully's childish comments, which are not dissimilar from those that teens endure daily in schools all over the world, helps readers identify emotionally with a daily struggle that they may not have endured themselves. It makes them sympathetic to the pain that Fats' racism creates. 
Now, that being said, it's impossible to know what someone who's actually endured such vicious commentary might feel when reading those sorts of comments in any context. And perhaps the Committee is simply aiming to be sensitive to those in their community who have been bullied based on appearance. In that case, it may make sense that the Committee seeks to warn potential readers about the content. However, there is no direct commentary on the religion or religious practices associated with the Sikh faith.
<a href="http://polldaddy.com/poll/6577459/">Should 'The Casual Vacancy' Be Banned?</a>
Follow Kelsea on Twitter @KelseaStahler
[Photo Credit: Getty Images]
More:
Attention Potter Fans: Rowling May Have More Books Up Her (Wizard) Sleeve
JK Rowling's 'The Casual Vacancy': Should It Become a Blockbuster Adaptation?
From Our Partners:

Arnold Schwarzenegger's Tell-All Could Be First Step Toward Bid for White House, Writes Ian Halperin — EXCLUSIVE GUEST BLOG
(Celebuzz)

(Celebuzz)