Donnie Wahlberg's NKOTB Twitpic Will Make Your Inner Tween's Heart Soar
Every kid from the '90s suffers from a particular boy band crush. On the outside we may portray hard-working, respectable adults, but deep on the inside there's an inner tween in all of us dying to break out and plaster our bedrooms with teenie bop posters (no? just me?). Whether you want to admit it or not, boy band mania is not dead. And if a Backstreet Boys reunion isn't proof enough then Donnie Wahlberg's latest Twitter picture should do the trick.
The actor posted a twitpic of himself and the rest of the New Kids on the Block, posing shirtless in a locker room and showing off their manly muscles. Oh, and did I mention they're only wearing towels? Let the squealing begin…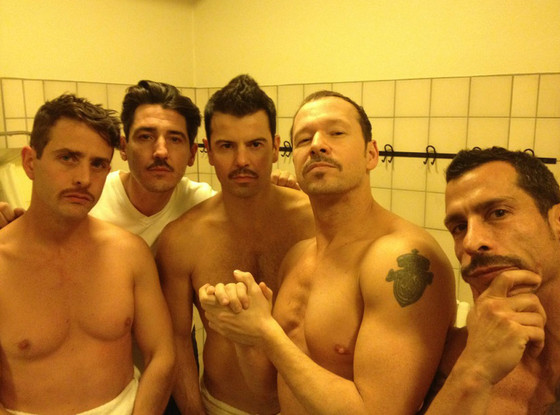 But, hey, what's with the mustaches? Did they lose some sort of bet with BSB?