Drake And Zoe Kravitz Are Totally Dating, And Totally Cute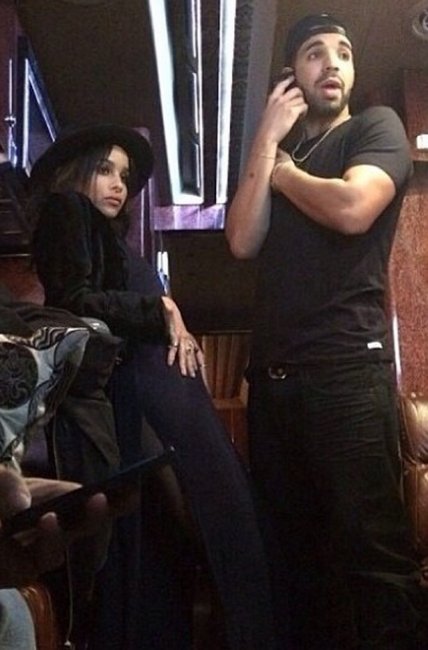 withlovezoek/instagram
Drake has been linked to a lot of women over the years — Rihanna, Tyra Banks, Kat Dennings, and even labelmate Nicki Minaj. But everyone's favorite faux boyfriend (according to the "Drake Wouldn't Treat Me Like This" meme) has finally settled down with someone who makes perfect sense for him. Since they were spotted locking lips and being generally all over each other at a recent Beyoncé concert, it's pretty clear that Drake and Zoë Kravitz are the new "it" couple.
Well-known for famous parents Lisa Bonet and Lenny Kravitz, Zoë is starting to come into her own as a budding film star. Her unique, hippie/emo/indie style seems like a good fit for Drake, who will always come off like a total sweetheart, even when he tries to go hard in his raps. He's adorable. And so is Zoë, which means that these two are somewhere sitting around being adorable together.
Drake has already taken to Instagram to pretty much confirm the relationship, posting a hilarious photo of the two giving stank faces to his very own meme. And although neither has yet to officially speak out about the relationship, we're ready to label them the new "it" emo couple of 2014. Oh yeah, and we're bringing "emo" back too.