Drake Crushes Chris Brown's Album Sales by 370 Percent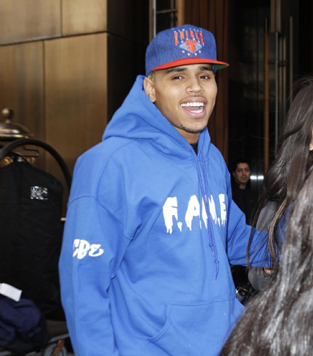 Chris Brown is number one at a lot of things: acrobatic break-dance moves, ripping off his shirt on morning television, getting in bar fights with singing rappers. 
But now, he's number one at something else, too. The R&B singer's new album
Fortune
hit number one on the Billboard 200 chart selling 134,000 copies. 
That would sound incredible, except his arch-nemesis, Drake, is ruining everything again.
Drake's latest album Take Care debuted with earth-shattering first-week sales of 631,000 in late December  — that's 370 percent higher. 
What's up? All of Brown's personal drama (see, all press is not good press) might be turning off fans. His last album, 2011's F.A.M.E.,topped the charts with 270,000 copies sold in its first week. That's a 50-percent drop for Fortune.
Guess we know who's winning this fight.