Drew Barrymore Plans Makeup Line: 5 Celeb Beauty Products to Learn From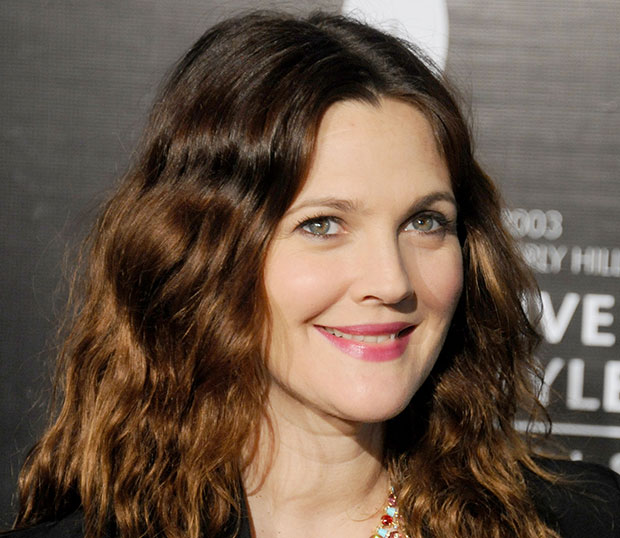 Want to look like your life motto is "flower power"? Soon you can. Drew Barrymore is following up the miracle of childbirth with her own makeup line, appropriately called Flower.
She'll be taking her beauty products to WalMart, with a launch set for January 2013, according to E!. Talk about a quick turnaround. The new mother is certainly keeping herself busy. Perhaps that's why we feel inclined to offer whatever assistance we can. Many celebs have boldly gone where she's gone before. Some have failed and some have flourished, so we've gathered a few tips for the (potential) beauty industry tycoon.
Mary Kate and Ashley's (Bland, Totally Personality-Devoid) Makeup for WalMart
This twinly duo launched a handful of WalMart lines during their rosier-cheeked days as sitcom stars and wacky duos in shows like Two of a Kind and movies like New York Minute. They didn't need to put any effort into their branding – the name said it all. But go to a WalMart later today to look for Mary Kate and Ashley makeup and you'll be looking for a while; because without the teen-skewing content, the brandless makeup was sort of without an audience.
Lesson: Have an actual brand and viewpoint.
Jessica Simpson's Desserts – Wait, So It's Food? For My Face?
Simpson's line was adorable. And edible. And overly sexual. Boys loved the posters, girls were confused about whether the edible whipped cream body cream was going to be like, sticky or something? And why is this being sold at Claire's? I'm only 14 and I go shopping here with my mom.
Lesson: Clarity. If you're selling something sexual, don't play if off as a fun, innocent toy.
Justin Bieber's Pun-ny Nail Polish Collection
Luckily for Bieber and OPI, anything with a whiff of his moniker sells out like flashlights in a power outage, but that isn't going to ring true for every celeb. Shades like "OMB! (Oh My Bieber)" and "One Less Lonely Glitter" (instead of Girl) were endless fodder for jokes – and I'm pretty sure some of the jokesters were the girls flocking to pick up the nail polish at WalMart.
Lesson: You are not Bieber. Name shades/colors/products like a normal person. No one wants a Josie Grossie "Egged on Prom" facemask.
The Kardashians' Legally Vexing Khroma Makeup Line
The Kardashians have lines for every product imaginable. You could probably assume they even have a line of hiking boots (because who wants to look like crap on the top of a mountain, ladies?) at this point. They also started a makeup line with a name that sounded awfully familiar. That's probably why Chroma Cosmetics filed a lawsuit against the similarly-named sisters.
Lesson: Get your own name. Even if you're not in legal trouble over giving your line a "familiar" name, have the guts to be your own brand! It's better for business and significantly less seedy (ha! Get it? Barrymore's line is called Flower).
Salma Hayek's "Mature" Cosmetics Line – NUANCE
Yeah, we didn't mean mature. We meant old. Hayek continues to be a sex symbol and yet her makeup line for CVS looks like it'd make a great gift for your hip grandmother. It's covered in muted colors with wispy flower designs cascading over it all.
Lesson: Don't cover your makeup in baby's breath flowers, even if your makeup line is called Flowers. Go modern. It will serve you well.
Follow Kelsea on Twitter @KelseaStahler
[Photo Credit: Gregg DeGuire/WireImage]
More:
One Direction Turns Down Condom Deal: 5 Other Sexy Celebrity Products
Drew Barrymore Welcomes Her First Child
Drew Barrymore Back in Director's Chair for Apocalyptic 'The End'

Bar Refaeli Strips Down for New Underwear Campaign (PHOTOS, VIDEOS)

Kim Kardashians Best Bikini Moments (PHOTOS)