Home
Celebrities
Too Many Celebrities Are Using the 'We Were on a Break' Excuse...
Too Many Celebrities Are Using the 'We Were on a Break' Excuse from 'Friends'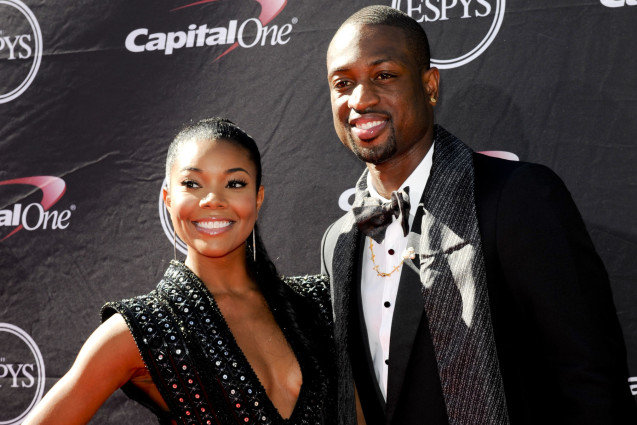 Apega/WENN
So, here's the thing about getting a girl pregnant while you're on a break from your long-term relationship with someone else: it's bad. Don't do it, stop doing it. I say this because, recently, NBA baller for the Miami Heat Dwayne Wade and rapper Ludacris both put a pockmark on their relationships when they went ahead and decided to get other women pregnant while on a break. Wade is now engaged to Gabrielle Union, who he's been dating since forever… but six weeks before their engagement his son with Aja Metoyer was born. That's not awkward. But I guess it's fine, 'cause she's got a pretty big rock on her finger?
Luda and Eudoxie Agnan have been together since 2009, but that didn't stop him from getting Tamika Fuller pregnant with a baby girl. He and Eudoxie are back together now. Also not awkward for anyone.
Dwayne and Ludacris have both been singing the same song, and it goes a little something like this:
C'mon guys. The "we were on a break" excuse is such a lame reason to bring another human being into the world. Seriously. There has to be another way to deal with the emotional pain, right?
From here on out, we are instituting a one year minimum requirement for a "break" to officially be considered a "break-up," wherein other parties are permitted to move forward and impregnate new people at their own risk. We just made that rule. Everyone follow it, and, like, 35 percent of the world's problems will be solved. Seriously.
Follow @Hollywood_com Follow @shannonmhouston