'DWTS' Star William Levy's Sexual Battery Lawsuit Dismissed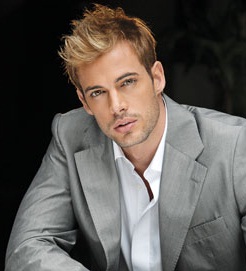 In July of 2011, actor and current Dancing with the Stars competitor William Levy, 31, was sued for sexual battery of an underage girl. It is now reported that the lawsuit has been dismissed.
The original claims against Levy included sexual battery, battery committed by offensive touching and false imprisonment of the 17 year-old plaintiff. The desired damages are reported to have amounted to $2.5 million.
Levy responded with a counter-suit for defamation and extortion, claiming that the girl in question offered to not pursue the issue in return for $950,000. Levy denied all accusations against him, and stated, that legal authorities "conducted a complete and thorough investigation of [the] allegations…and concluded that there was no probable cause sufficient to proceed in a criminal action against Levy."
The case was filed for dismissal on July 28, 2011, with the plaintiff's attorney declaring, "The parties have resolved their claims in the above captioned case….plaintiff K.A. requests that the Court dismiss this action with prejudice."
Source: Radar Online