Dylan McDermott's Mother Murdered, New Evidence Proves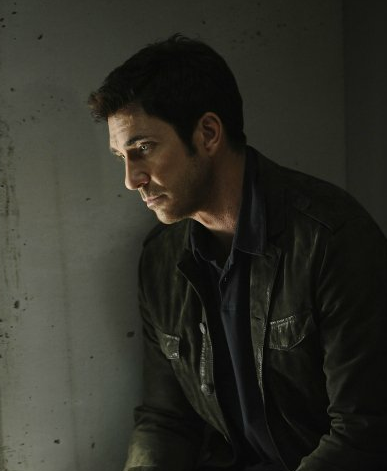 Dylan McDermott's personal request to have his mother's 1967 death re-investigated has yielded some new evidence that it was murder, not accident or suicide that killed her. The cold case had been reopened after a request from the actor himself. According to Police Superintendent Michael Gugliotti, the American Horror Story actor needed the case reopened in order to deal with his mother's death.
"He said, 'In order for me to survive and to get where I am today, I needed to bury that moment in my life deep within myself,' " explained Gugliotti to the Republican-American. "He said it wasn't until recently 'that I've come to the point in my life where I'm able to begin to process all of this.' "
Prior to the case being reopened, her death was ruled an accident, but Waterbury, Connecticut police now believe her boyfriend John Sponza shot Diane McDermott after she walked into a nearby pantry. At the time, Sponza (who had ties to the mob) was the only witness to the crime. A five-year-old Dylan was outside of the door and only heard the shot.
The new evidence unearthed allegedly shows that the gun found near Diane at the time of death was too small to have been the weapon that killed her, and that the murder weapon had been pressed to the back of her head had been a larger caliber weapon.
Though they now have evidence to file murder charges against Sponza, he was found dead in 1972 in the trunk of a car parked at a Massachusetts grocery store.
[People]
[Image Credit: FOX]
Follow Alicia on Twitter @alicialutes
More:
Shocking Murder-Suicide at Daytime Emmy Awards Hotel
Inside Jennifer Hudson's Heartbreaking Murder Trial Testimony